For those who keep up with my blog, do you remember I blogged regarding a contest called Celcom Cupcake Challenge over HERE? Well, I was invited once again to cover the event finale at Publika 29th September 2012 to witness the top 55 contestants of the challenge. Each of these 55 contestants, they were to replicate their photo submission on Facebook and then be judged by a panel of celebrity chef. The winner of this challenge will walk away with a brand new Samsung Galaxy S3 and also RM10, 000 richer.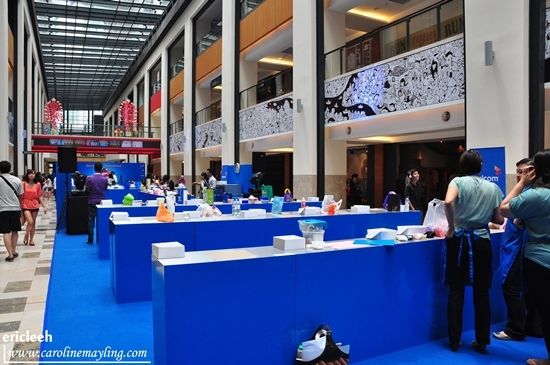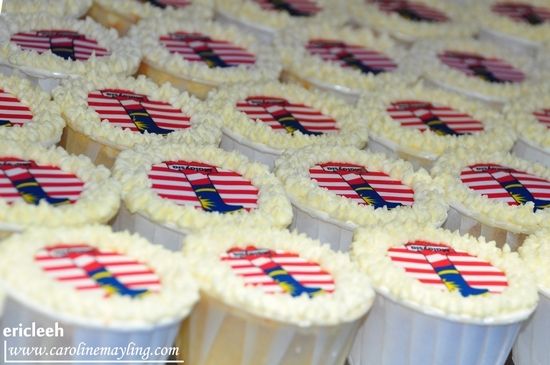 The celcom cupcake challenge started off rather unannounced. Members of media were required to stand at the side to observe. Seeing the emcee standing while reading from the ipad is rather unengaging. But then that's not the main purpose of my event coverage this very date.The contestants all looked ready and some I could feel that they are extremely nervous about this final challenge.
The preparations seemed messed up as they organizers took too much time in preparing. It seems everyone have 3 cupcakes to begin so i could not see any reason why they didnt pre allocate earlier on before asking the contestants to gather at their place.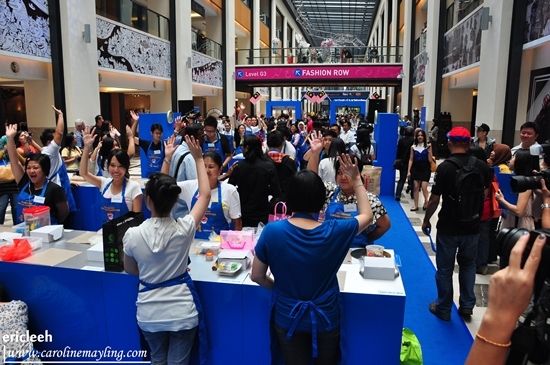 The contestants were determined. Well at least most of them.
If I were to be a judge. I will give a higher score to those who pay the most attention to details. I have several favorites among all the contestants.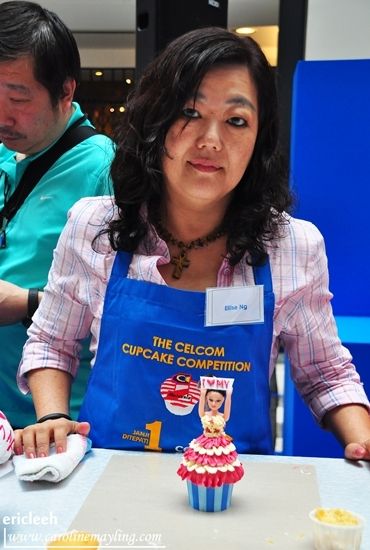 What caughf my eye is this doll decor cupcake. Not only the amount of details is amazing but her speed of conpleting it is amazing as well. Based on my observations, she was among the 5 fastest finishers in the competition as well.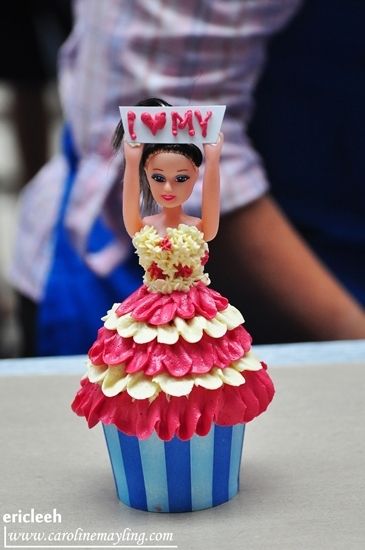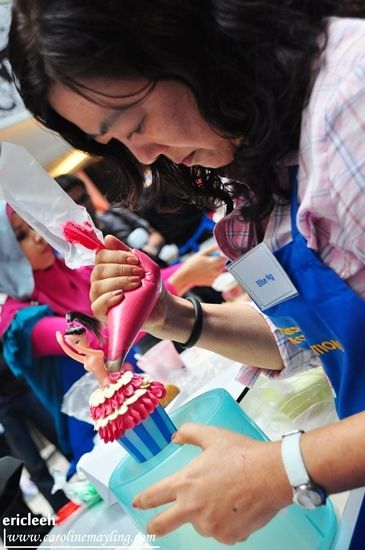 Too bad that she didn't make it to the top 10. I think the most possible reason for her not to be able to enter the top 10 is that her decoration lacks elements of Malaysia despite her skills. But no doubt, she is one of the most skilled contestants today in my opinion.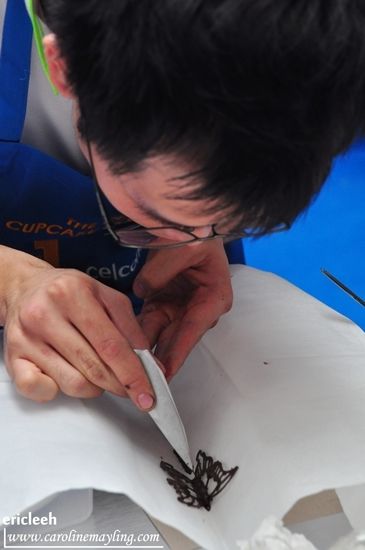 Another that caught my attention was this hibiscus and butterfly cupcake. The amount of details in this cupcake is simply amazing. The butterfly is made entirely of chocolate and yes, the whole thing is edible. I was particularly amazed by the effort put in to carve the wings.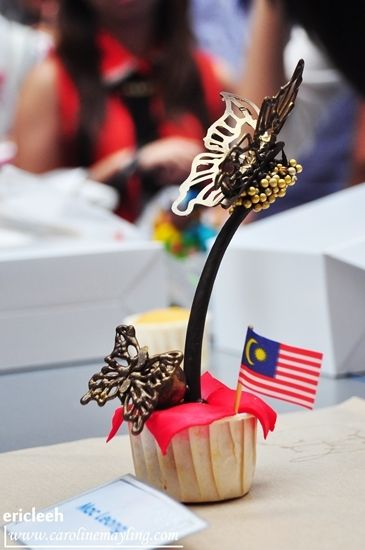 The amount of details put into this decoration is simply amazing. It is simple but yet unique and complicated. One of my favorites to win this actually.
There are several other creations as well. You can have a look at the following pictures.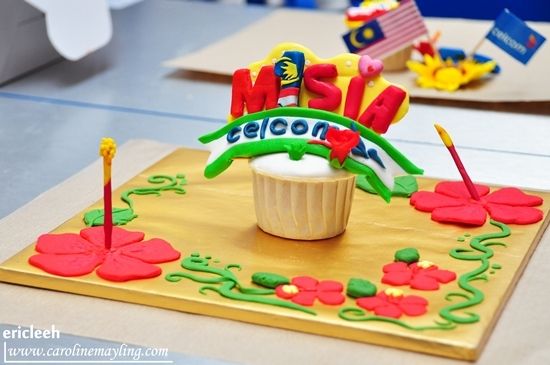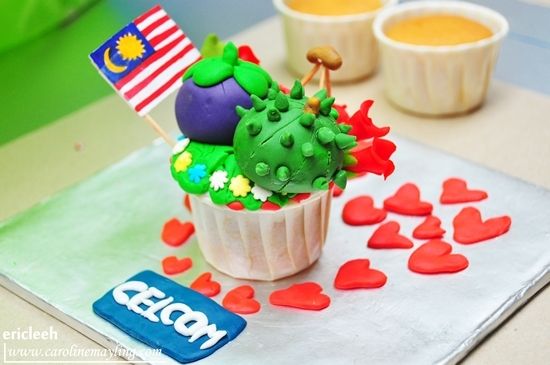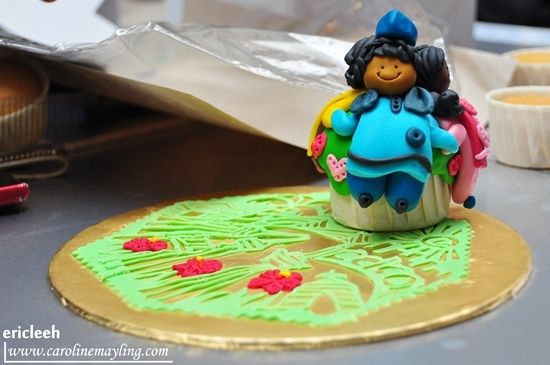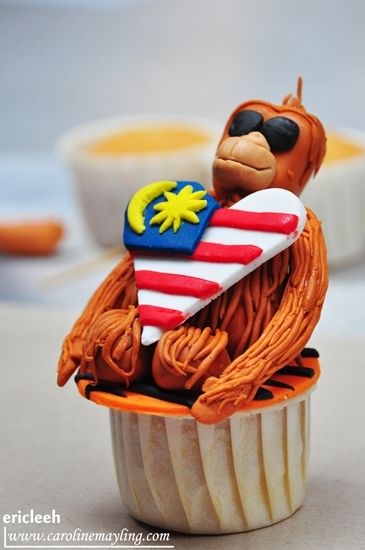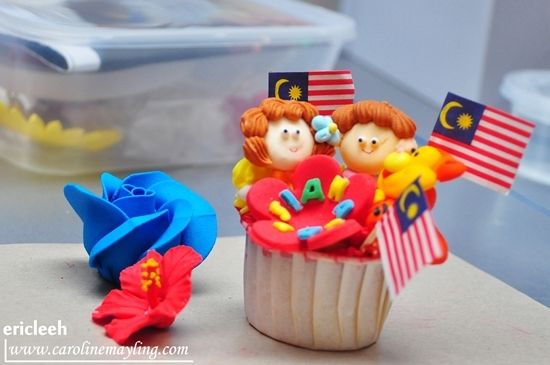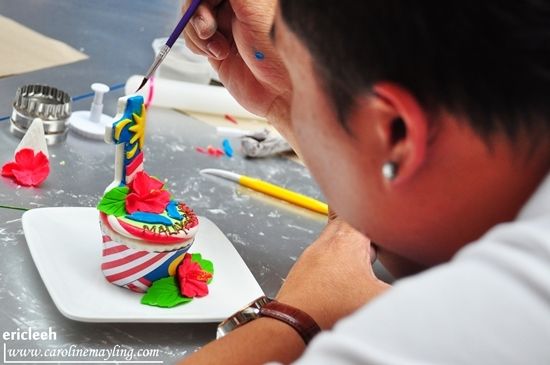 During the break, there are some performances and also some games for the audience as well. What I can see is that everyone is getting really restless for the results especially the contestants. I don't blame the judges for taking their time because this is definitely a very hard competition to judge especially with the competition that close.
Well, all the 55 finalists had gotten their hands on something. 53 contestants will be given a LG Prada phone each. While there are a top 3 prizes to be won by the remaining 3. The winner will walk away with RM10,000 and also a Samsung Galaxy S3. The 1st runner-up will walk away with RM5,000 cash and also a Samsung Galaxy S3 while the 2nd runner-up too will have RM2,000 and a Samsung Galaxy S3. So, below are the pictures of the top 3 winners of the Celcom Cupcake Challenge 2012.
Well, That's all for a quick event post! Do stay tuned for my contest post next!
Related posts: