Hi guys, Finally I am back from a hectic two days concert event that my company ran. It was madness. And if you are in Malaysia, you will know the concert I am talking about is the Golden Disk Awards 2013. Yeap. My company is the organizer and I had to worked there. I will blog about my experience here but don't worry, the posts that I am coming up with are not some Kpop music praises or concert reviews or things like that. Let's leave that aside and get to our main topic for today.
Do you own a car? I bet most of you do or at least have a chance to sit in one. You what is the thing that I hate the most about having a car? Read on.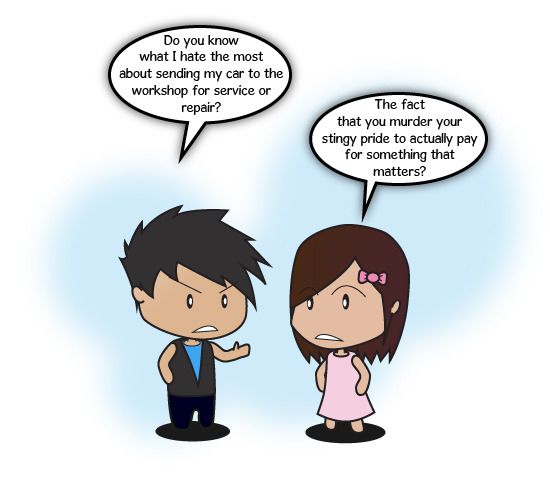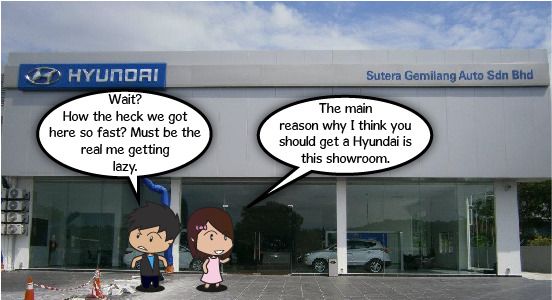 I have a chance to visit this Hyundai showroom owned by Sutera Gemilang Auto Sdn Bhd that is located in Shah Alam for an event. If you are thinking about what so great about this showroom, read on and do find out more.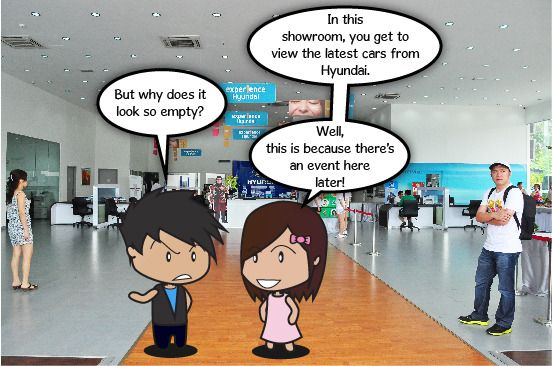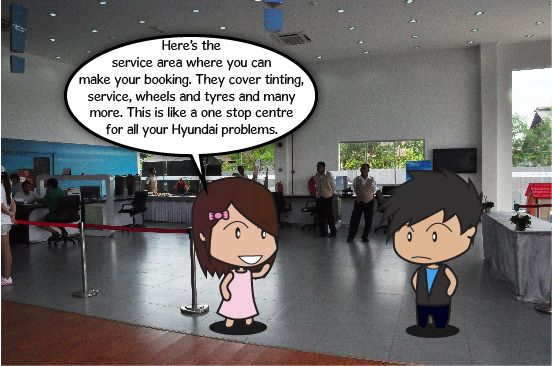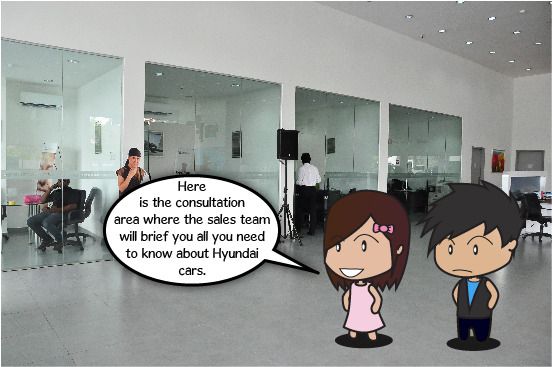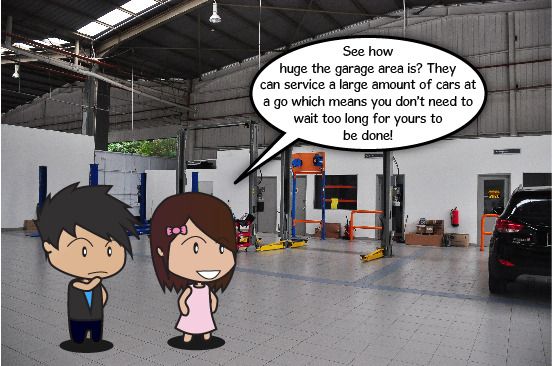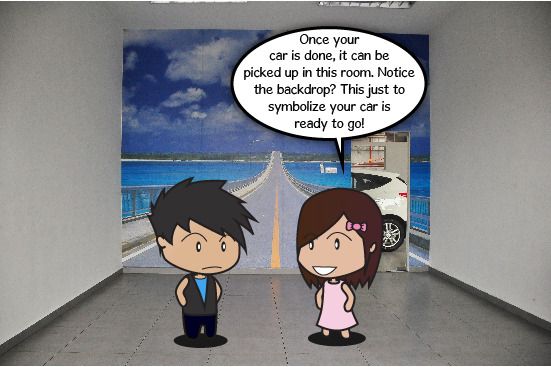 This Hyundai showroom plus service centre offers a wide variety of service to all Hyundai customers. They have 8 service bays that could work on 50 cars a day for a normal service. And to make it all even more awesome, with sufficient manpower and service bays, a normal service could be done in just 45 minutes. In less than an hour! The last time I service my car, it took me 4 hours for my car to be done due to insufficient manpower! It is a good that the workshop is near my office if not, I will be growing mushrooms out of my armpits from the long wait at an uncomfortable area.
Their service covers from normal car service like oil and filter change, tyres and wheels, windscreen damages, body kits and paints and many more. They even provide tinting services for your car. This is definitely the one stop centre for Hyundai cars for service and spare parts.
But wait. How does this showroom make my waiting time more fruitful besides the shorter wait? It doesn't make sense at all right? Well, read on.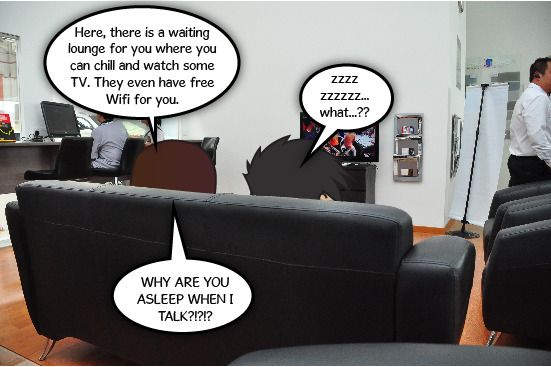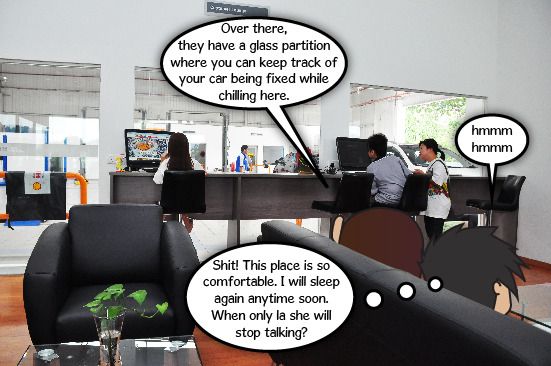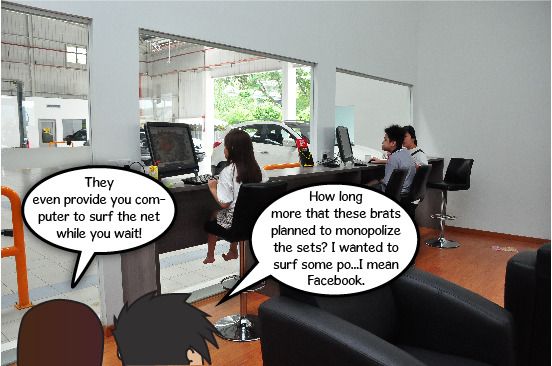 ]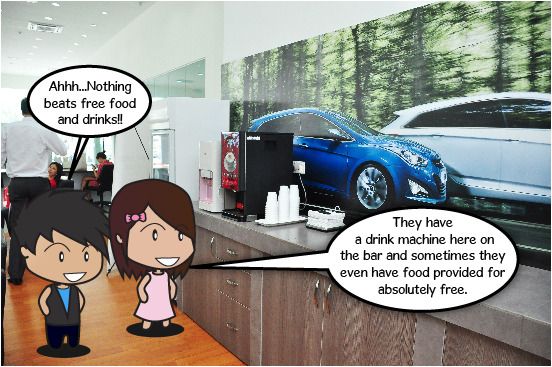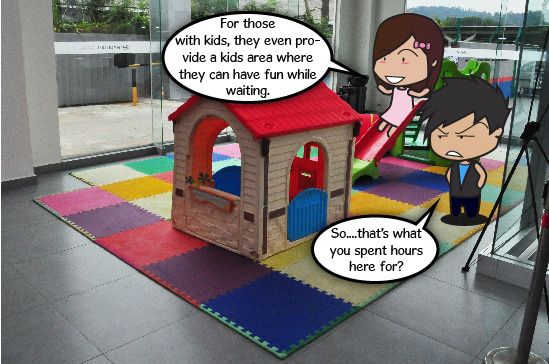 As you can see the facilities they provided here is top class. They have a drinks station where you can have a cup of coffee or Milo while waiting for FREEEEEEEEEEEEEE. And they provide food occasionally as well for FREEEEEEEEEEEE!! If you have kids, there is a kids area for them to have fun so they wouldn't be a constant pain in the butt while you do your waiting. There are computers to be used at the workstation for both work and entertainment. TV with Astro channel equipped so you can watch a rerun of shows like How I Met Your Mother or a stupid show like Living With Whoever-That-Is.
There is free WiFi and complete with a comfortable couch for you to get on with your work or social media. If it's me, it doesn't have much difference between my house and here. Seriously. And with the glass partition, you can always keep an eye for your car when it is in service. Hence, you can keep track of your car's progress while sipping a cup of teh tarik in an air conditioned room and checking out your Facebook.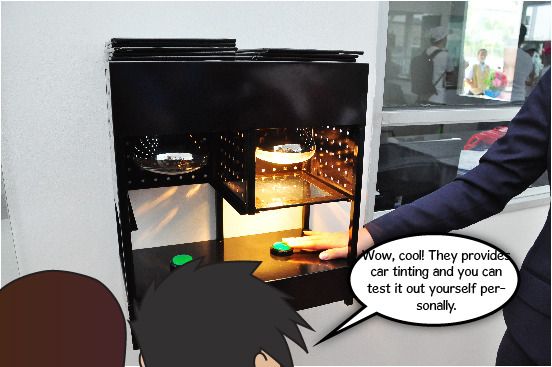 Not all service centres provide car tinting services. In this Hyundai showroom, they do. You can test out the type of tint they have from the testing station above. You can really feel the difference between every single tint they have. The best part is, this tinting services is AVAILABLE FOR ALL TYPES OF CARS and not only Hyundai cars.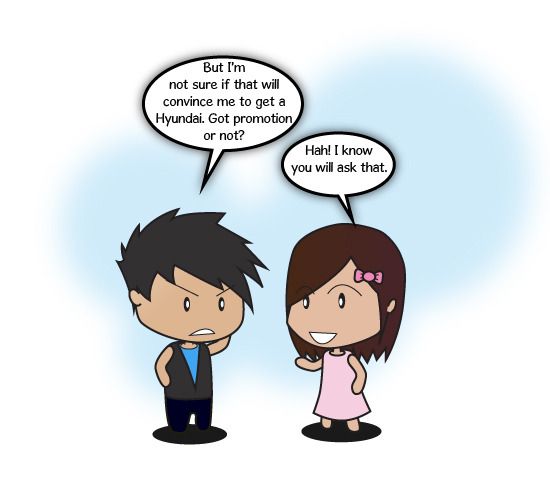 If you are wondering if there is any promotion for this Hyundai Sonata and Hyundai Velostar, don't worry. There is. Here is the promotion.
1. Interest rate 1.88% for Hyundai Sonata & Hyundai Tucson (for selected banks only)
2. Discount on labour and parts up to 10% and free 23 points inspection check
For those who are wondering what is the event on that fateful day, it is none other than the promotion of the new Malaysia's Chinese New Year movie, Once Upon A Time, starred by the famous Jack Lim and Gan Mei Yan. The two hottest Chinese star in Malaysia.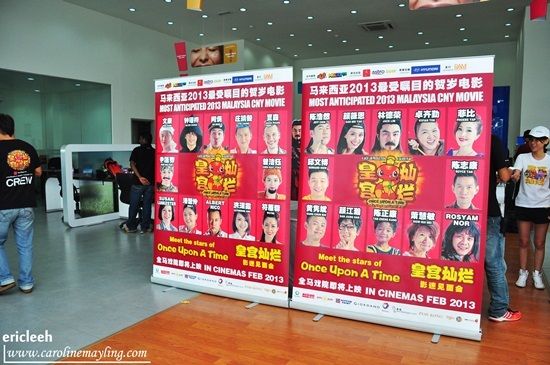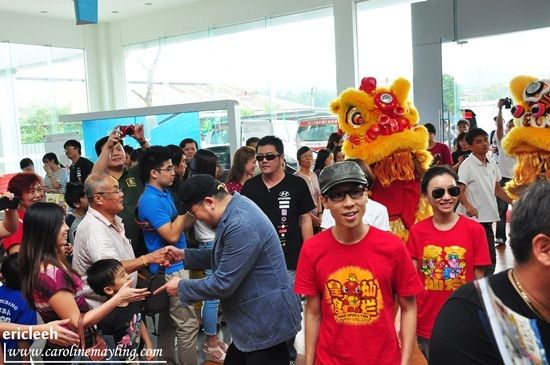 Fans and Lion Dance to welcome the stars.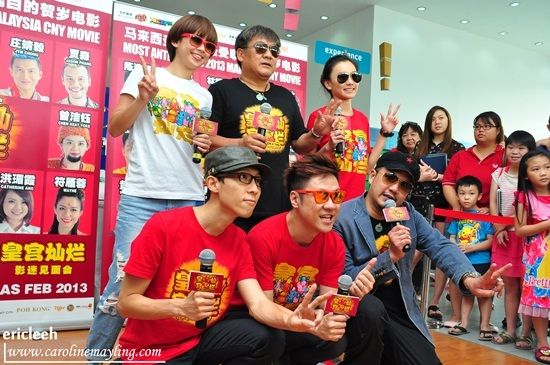 The stars and the director for Once Upon A Time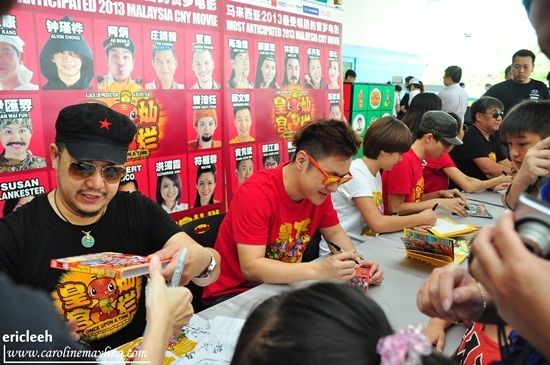 Autograph session for the fans

Below are the details for this Hyundai showroom and service centre in Shah Alam.
Operating hour for sales:-
9am-8pm on weekdays
10am-6pm on weekends and public holidays
PERSON IN CHARGE – MR KELVIN – 012-376 2222
Operating hour for service:-
8.30am – 6pm on weekdays
Sunday & public holiday – CLOSED
Sales no: 03- 7832 4888 / 7832 4444
Sales fax: 03- 7832 4222
Service no: 03- 7832 4333/ 7832 4555
Service fax: 03- 7832 4999
Location:
Lot 7960, JALAN SUNGAI BULOH, OFF KAMPUNG MELAYU SUBANG, SEKSYEN U6, 40150 Shah Alam, Selangor

Map:

Our official website : http://www.hyundaiselangor.com/
Facebook page: http://www.facebook.com/HyundaiSuteraGemilangAuto?fref=ts
Related posts: