Hey guys! Happy New Year once again and how is 2013 so far? So far, 2013 to me, has been sooooooooooo 2012. Yea, I know I don't make any sense. Anyway, I know I did not really any actual comic for my last post. A wallpaper for you guys to download but hey, that means today will be my first comic of the year 2013! Woo Hoo!!! So I prepare a longer comic for you guys this time. Hope you all will enjoy it. So without further ado, I am not sure if anyone reads my introduction anyway, here's the comic!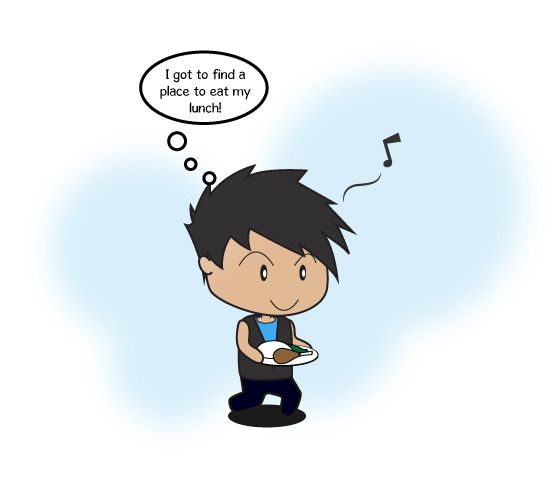 If there is one thing that I cannot get, is paying for a public parking. If I am to understand, the payment would be imposed due to providing us a parking spot although the parking spot looks more like a stray dog's public toilet than an actual parking spot. Millions of ringgit are being pumped in via these machines but they did absolutely nothing to make it better for us.
There are countless of potholes around here and not to mention rubbish are basically littered everywhere! Corpse of rats, cockroaches, stray dogs and cats can be seen here occasionally. Heck, I still saw a foul smelling dead rat here for weeks that are unattended. I seriously wonder why the hell do I need to pay to park at such a shitty place? Does it cost that much to draw a stupid yellow line at every spot? In fact, the lines were done using such cheap paint that it goes off in just a couple of weeks.
The security at here is absolute bullsh*t. There is a police station situated at this very commercial area but crimes are mushrooming everywhere. Just in a period of 8 months, I already heard more than 4 cases of robbery here. This doesn't include the attempted robberies that failed to materialized. The robbers are robbing in broad daylight and usually in the evening. So that means, I pay for a shitty parking with a higher chances of getting robbed than stepping on a dead cockroach in this sh*tty place.
So what about you? Do you even agree that paying for a public parking is the right thing to do? I felt it is just a daylight robbery. What the hell is the logic behind it? Paying for the poorly maintained tar pavement? Or paying for the excitement of being possibly robbed and raped in this piece of sh*t environment?
Related posts: