There was this one time where I went over to Pizza Hut in Kota Damansara to try their Cheesy 7. I am not sure what was I offered as I am not a fan of pizzas and living with my parents kinda forced into a "less fast food" policy enforced by my mom.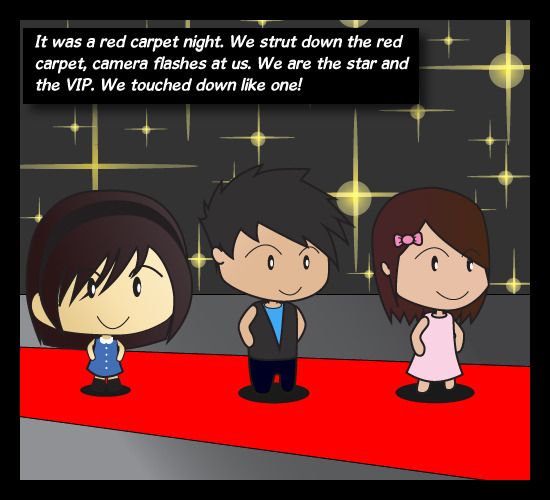 Upon entering, we were immediately blindfolded. So there isn't any chance for me to capture any pizzas we tried that day. It was suppose to heightened our taste bud when we are being visually limited. However, moments before this I read an article that cheese doesn't taste as good when being blindfolded. Talk about coincidence. But luckily, that wasn't the case for me. I still could taste the cheese pretty well and normal.
In case you guys want to read my verdict on the pizza, here it goes. The third pizza (which is the first one I tried) had a well balanced blend of chicken meat, ham and cheese on it. Caramelized onions are threw in as well and what I like about the pizza as it isn't too dry or wet. It was baked to perfection. But what I didn't like about it is I could taste the sauce well with it. I couldn't make out well what sauce they used due to it being overwhelmed by the taste of cheese.
For the fourth pizza, I would only say the pizza wouldn't get on my good book anytime. The taste and flavor of cheese is definitely good but it overwhelms the whole pizza. I couldn't taste what else was used besides the cheese. Even the pineapple was slightly tasteless and since the pineapple was being baked, the sweetness should be brought out. But in this case, the hint of sweetness is minimal. If you are a fan of cheese, you would probably love this pizza but I am not. Sorry to say that.

When being asked which pizza do I felt is best, I would definitely felt the third one to be better than the fourth. Everyone else were saying the first and second pizza and this made me curious. So when they asked, hell yeah, bring back the first and second pizza since they are better than the third and fourth. So, Pizza Hut, do it. Bring back the Cheesy 7 especially the first and second pizza! Seriously.
Related posts: