If you are a guy, grew up in Malaysia especially in the parts of Selangor, chances of you experiencing this is pretty high. Before I proceed to my story, I would like to clarify that this does not imply to every single  high school in Malaysia but merely the ones I went two. 2 to be precise. You know, football or soccer in Malaysia is pretty much like American Football in America. Everyone goes crazy over it and majority decided to play that particular sport during physical education period. There is no such thing as what "minority" could do about it when we voiced out a different sport. Heck, there was once my class couldn't make up the amount of football players and some of us voiced out some other sports, but just because our dearest teacher is a football fan, he rather turn a blind eye and decided to combine with another class to make up the numbers. Kinda like our election. And more often than not, players selection are left to the kids. This is what usually happens.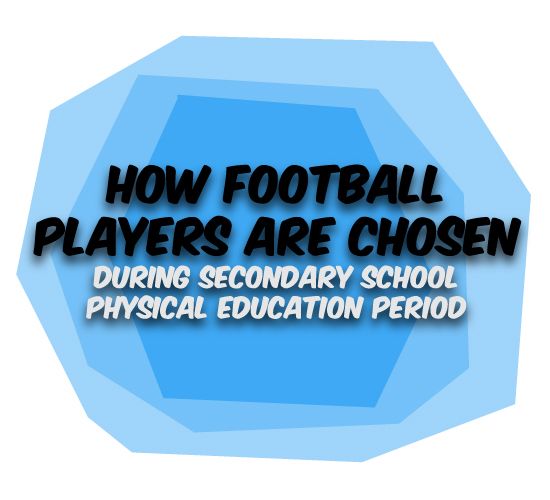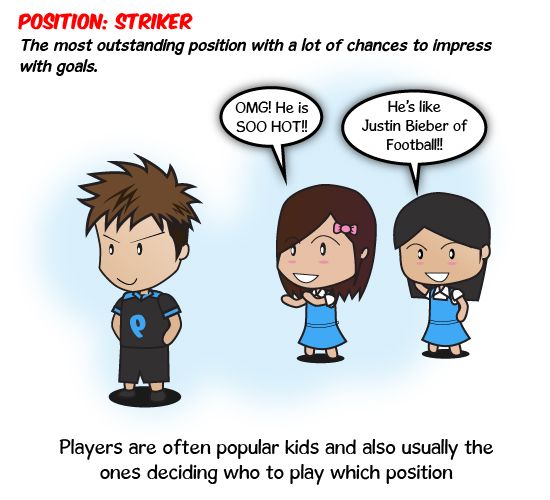 And they are the ones usually close to the teacher as well. So, now you know why they are the deciding factor. Excuse the inverted "9". Even if the person is a school representative as a defender, he will chooses himself to play the striker.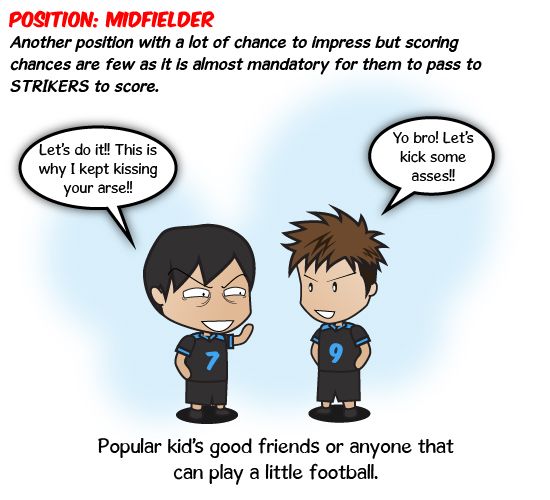 Yeap, their clique of friends. Or people who can play a little football. Even if it is their good friend who can't play nuts, they are still placed here.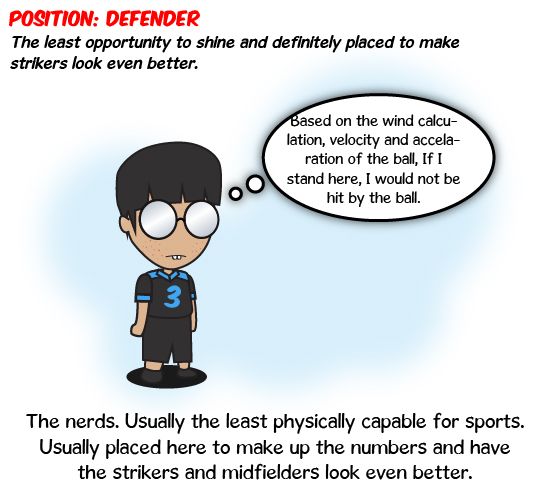 Can't run fast? Can't dribble? Can't kick the ball? Sore in the eye for the popular gang? This is where you belong. Just to fill in the numbers and make the others look good.
Fattest in the class? Goalkeeper. Slow reaction time is not even an issue to be considered.
So, basically this is how football players are chosen for during physical education period. Guess which position I played most of the time? Nope. Not goalkeeper as I wasn't fat at that time. Yes. Defender. Apparently since from my young age, I learned not to kiss somebody's arse to get on the popular side. I was basically a pain in the butt most of the time for them but surprisingly, I get along well with the "nerds". Probably I am much of a nerd myself that time and we had a good time standing in the middle of the field talking and laughing, ignoring screams at us to play properly. I would love to play football to be honest but not with narcissistic  arseholes. I get into a much friendlier class one time and was playing as a midfielder. This is because I can actually run despite my current body size. But then, a basketball court was built and then I swing over to that sport and loving it.
Related posts: