Chinese New Year is around the corner! And you know what this means in Malaysia? Most companies will be dishing out their bonus pay this time of the year! So from all the stories I heard, I think I pretty much gathered several stereotypes with people and their bonuses. I mean, you can't deny that this period of time, there are many interesting character mushrooming around! So, here's my take for the Chinese New Year regarding Bonus and the People with it!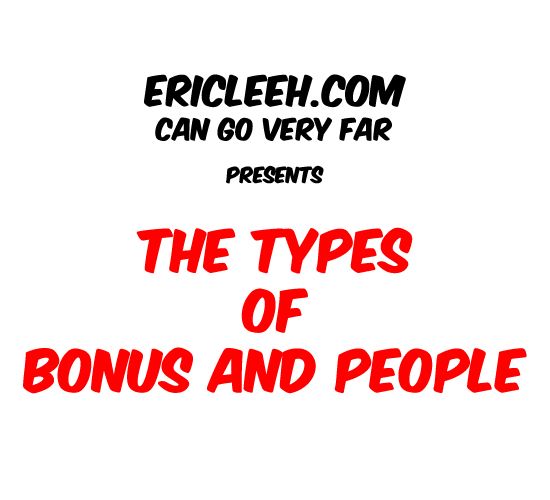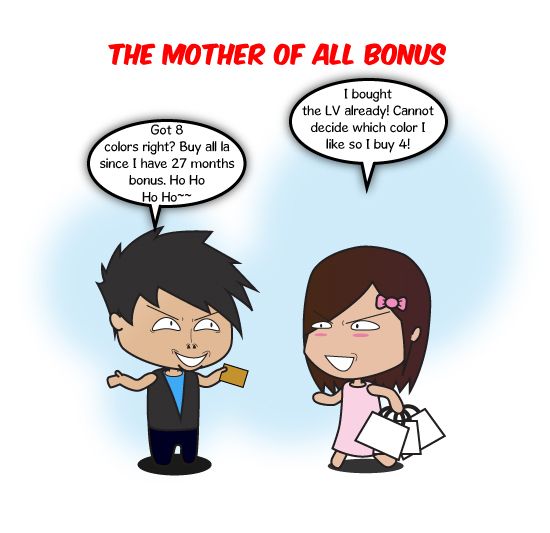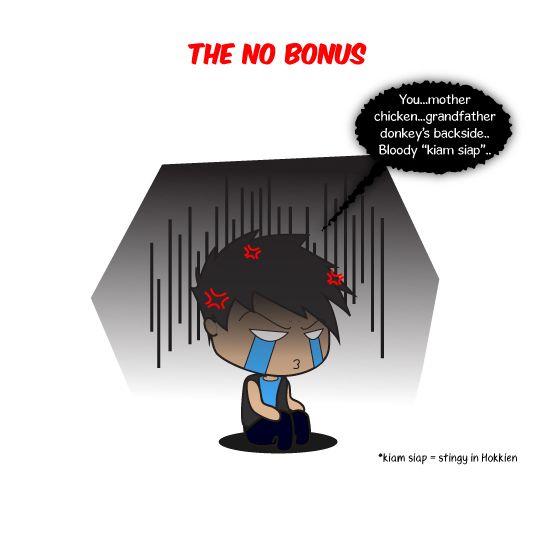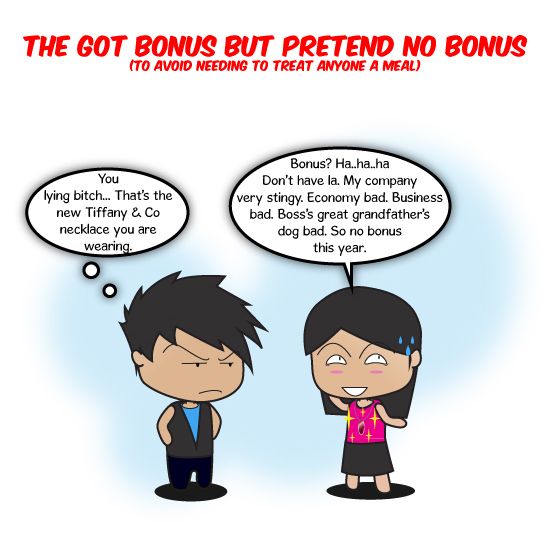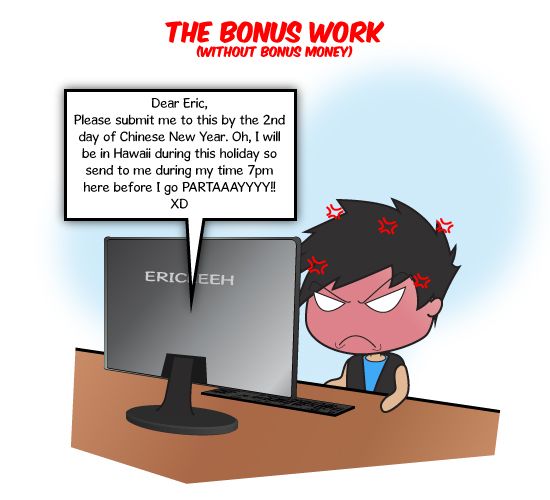 Ok. So I know the topic is slightly depressing for Chinese New Year mood. But hey, it's just for laugh. So do any of your criteria fits in here? I hope everyone is getting the Mother Of Bonuses. In fact, the 27 month bonus is actually a true story in China that has been hotly discussed lately. So if you are curious, why not google about it.
So how is your bonus treating you this time? Good or bad? DO share if you are willing to share. Or if you wanna rant about it, rant all you like here anonymously so your boss wouldn't be able to track you down. The things I put up with you guys. Ok. I lied. I'm just nosy.
Related posts: