Chinese New Year is fast approaching and it was my favorite time of the year. Unfortunately, I had been a little unwell. This sucks especially when Chinese New Year is my favorite time of the year. So forgive me if today's comic wasn't really up to my usual standard. But here is the part 2 of this CNY special. Do enjoy. For those who wanted to read the first part, here it is.
CNY Special: The Types of Bonus and People Part 1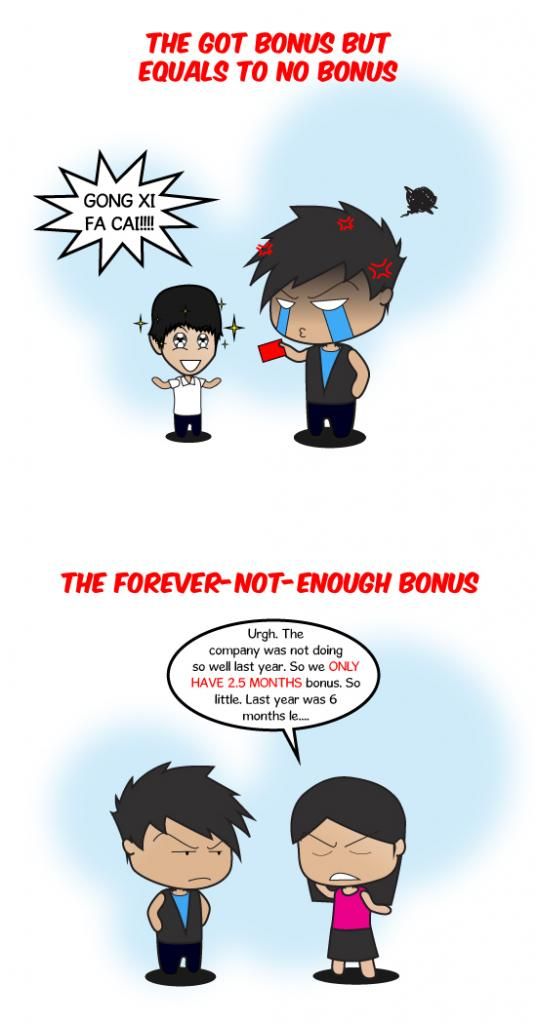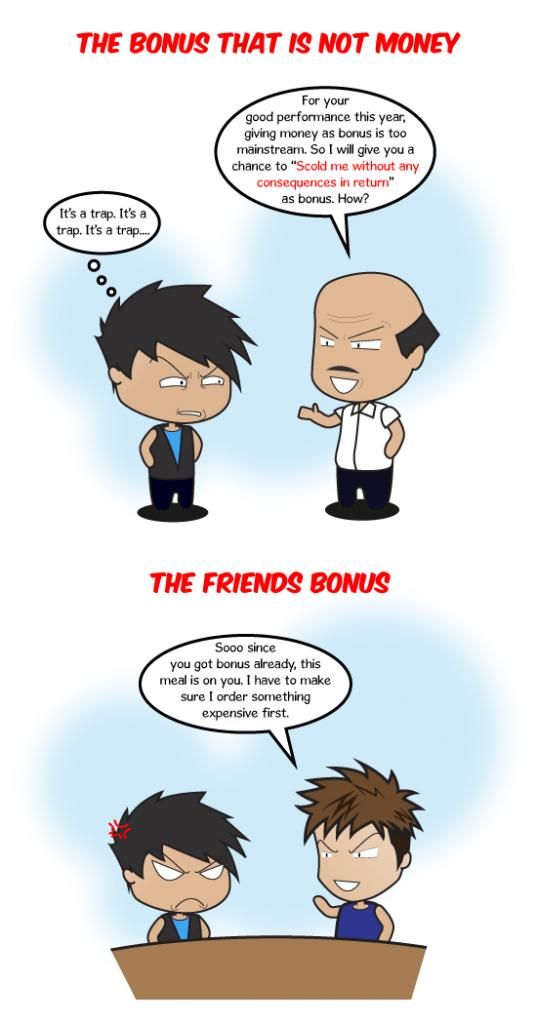 In the end, getting bonus or not might not be the only thing we look forward to this whole festive season. It could be meeting your relatives, getting together with your friends, gambling legally and drinking legally or whatsoever. So here I wish each and everyone of you around the world a Happy Chinese New Year!
Related posts: