Have you watched before the show MTV Pimp My Ride hosted by Xzibit? If you didn't, it is a show where Xzibit will bring over beat-up cars or "buckets" over to this car garage called West Coast Customs where they specialized in modifying cars. Long story short, it will be a Cinderella story. A story where a rubbish car can turn into a Ferrari level car. And NOW for the first time in Malaysia, Xpax is going to give YOU ME a chance of pimping my ride!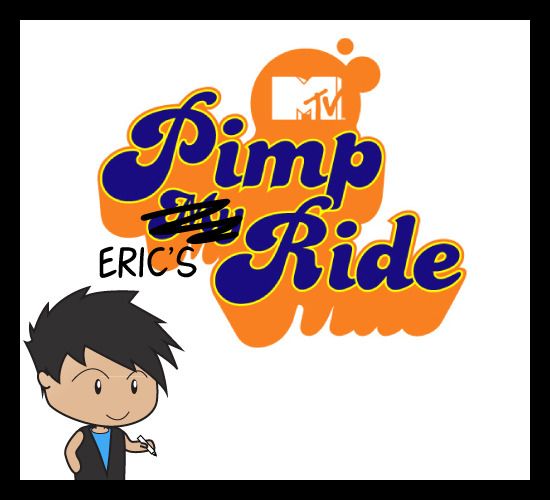 Ok fine. It is open to all Xpax customers. *grumbles*Anyway, before I proceed to my contest entry, let me share with you guys how you guys can win some amazing gadgets from Xpax Whatchuwant campaign? These gadgets worth a whopping RM10, 000 and not just for one time or for a month. IT IS DAILY! Yes! RM10, 000 worth of gadgets to be won PER DAY. So what are the prizes? Here you go.
There is a Samsung 40″ Full HD LED TV, Pioneer Blu-Ray Front Surround System, Samsung Galaxy SIII, Samsung Galaxy Tab 2 7.0″ and Nikon Coolpix Waterproof AW100. All these are exclusive for Xpax members. I don't know about you but I think the people at Celcom Xpax must have gone crazy in giving out these crazy amount of prizes. And I will offend my ancestors if I don't take advantage of it.
And obviously you would wanna know how to exploit these chances. It is pretty darn easy as well. You just need to DIAL *128# to pick any of the Whatchuwant packs customized for your needs and then you are on your way to exploit these awesome chances of winning these gadgets. I am totally sold on that idea.
Still don't get what I mean? Refer to the picture below or for more information just simply click here!
"What about the Pimp My Ride thing?"
"Chill. I was about to get there. (Damn it, I thought they would never ask)"
Well, throughout this Whatchuwant campaign, there would be these SURPRISE DAYS. And in this surprise days, instead of giving out those lovely gadgets, you will stand a chance to get you RIDE PIMPED with MTV Pimp My Ride. And this is the FIRST in Asia. SO basically, you have to watch out for their announcement in xpax.com.my regarding this special surprise date. Who knows you could have your cars pimped out as well? So stalk that site immediately.
Not convinced? Click the video link above and then watch for yourself their promo video. So since all Nuffnangers would stand a chance of getting their rides pimped out by the lovely people of Xpax and MTV, here is my entry for it.
Firstly, let me tell you guys why I should be chosen for this once in a lifetime opportunity of getting my ride pimped. Because I am loyal to my car. It is the first car that I had and I still drives it. I have absolutely no plans of changing the car in the near future. (Ok I lied..it's because I have no money to do so)

It is after all a very fuel-efficient ride and it makes my petrol money a lot less if I were to  drive another car. That would be a plus point for me.
Because I am awesome and I can multitask by driving as in I can drive, look at the road and withstand Caroline's nagging all the time like this. I think I deserve to have a better ride to chill out from all the stressful naggings.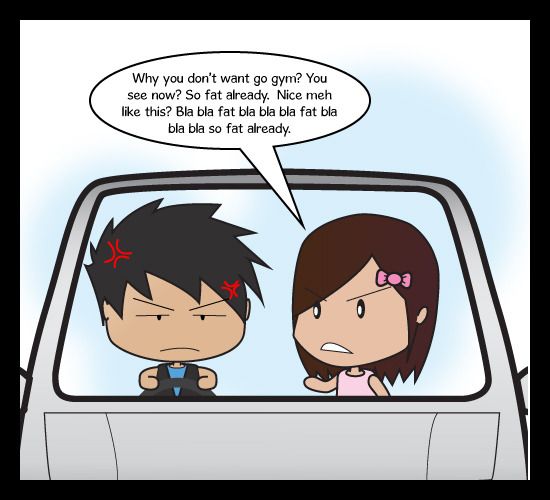 Tell me how many of you guys can do that? While facing the traffic in KL? I just need a little more comfortable car to sit on though.
This car is nearing its end of life in some ways. Because I just started working recently, I did not have that much income to repair a car almost monthly. There are bound to be some mishaps with the car which I had to sent over for some repairs. And these don't come cheap as well. Often a few hundred ringgit.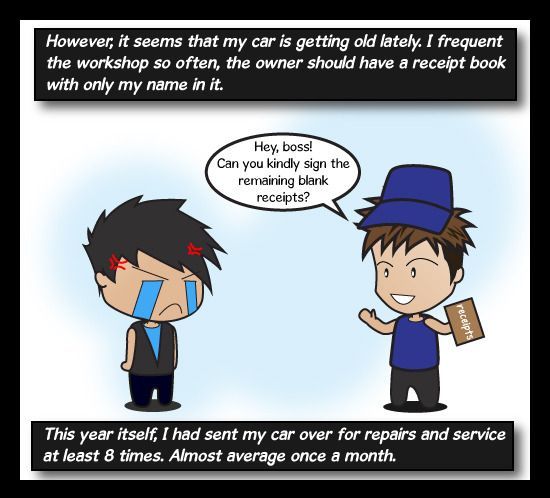 Another reason is also because I am a guy. I NEED A MANLY LOOKING GUY. No matter how I look at the Perodua Kenari, I felt it is slightly more feminine. May be because it WAS AFTER ALL chosen by my mom. I need something macho to show off to all my guy friends who have macho cars.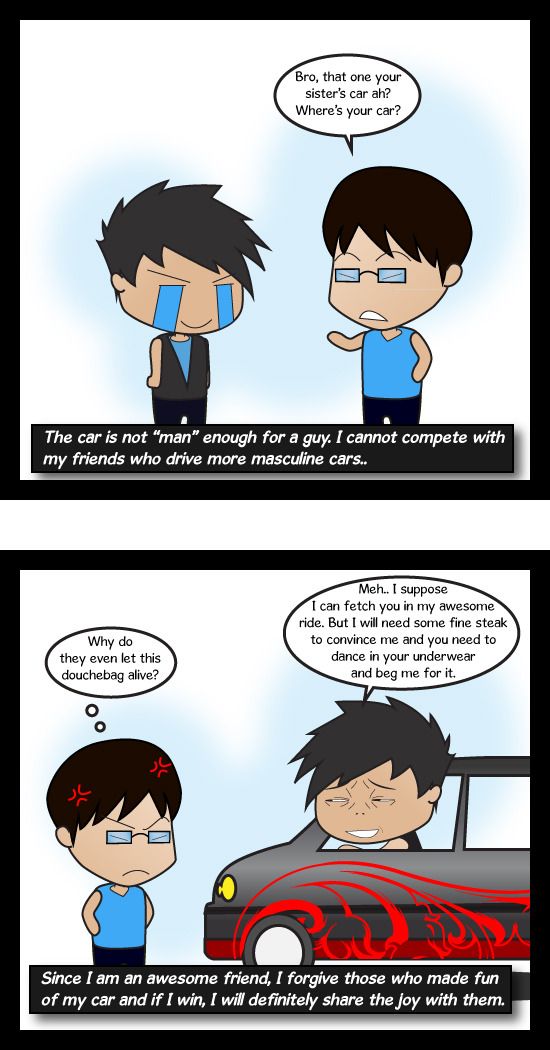 I am such an awesome friend to these bunch of guy friends.
So let me show you some pictures of my current ride. No illustrations. Just real photos.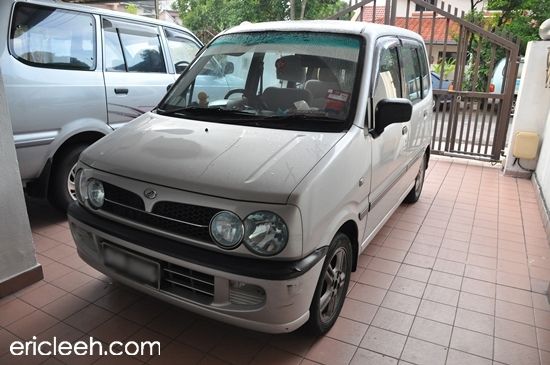 So now I am going to tell you why my ride is so pimp-worthy. First off all, the color. Silver is ok but nowhere near LOUD, MASCULINE or AGGRESSIVE. I need a little more that that.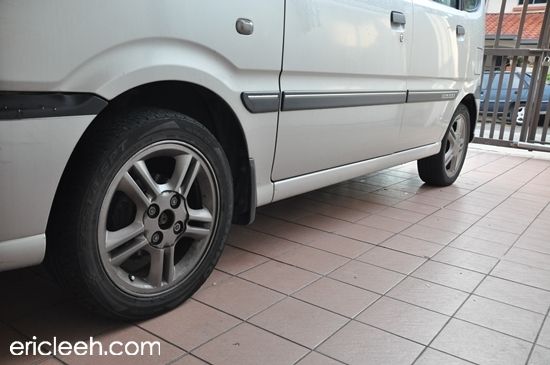 As you can see my front rims had lost its cap. I am not sure whether it fell off or someone tried to steal my tyres and failed big time. This happens to both side of the front rims and also there are quite a few scratches on them. I definitely need to roll in much nicer rims and tyres. Did I mention that my tyres have some bumps on it as well? Well, yeah. Dangerous but can hardly afford tyres these days. We should get rebates on purchasing tyres.
Besides that, let me show you the "Battle Wounds" on my car.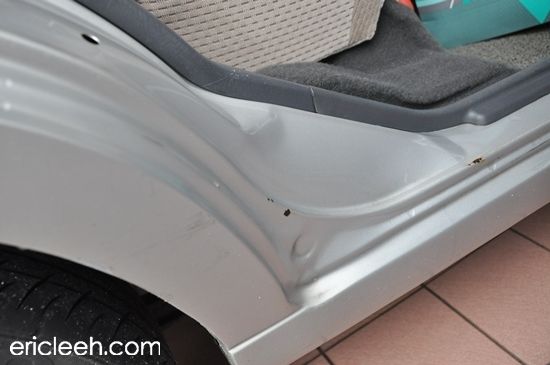 From my first serious accident back in 2007. It got dented but I only fixed the door. So the insides, just let it be?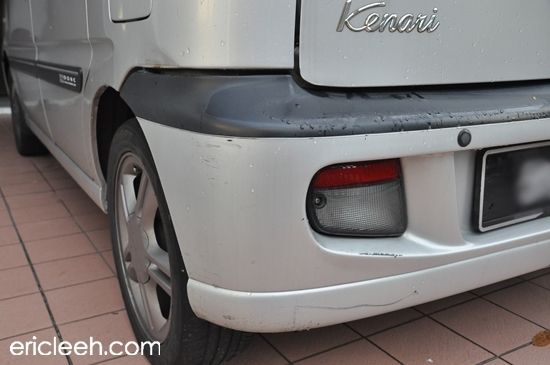 Some scratches from the time a motorcycle hit my back bumper. The bumper can barely hold on to its body now. Notice the gap?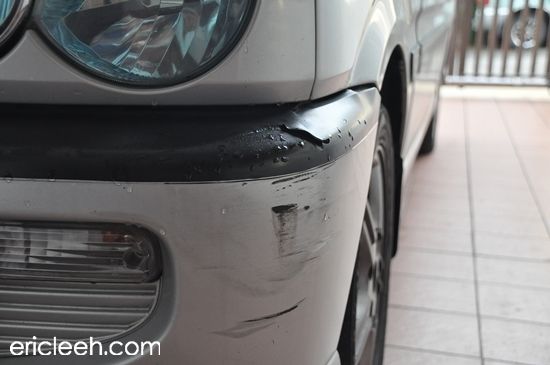 Had absolutely no idea where this came from. Not my doing. so.. YAY~~~~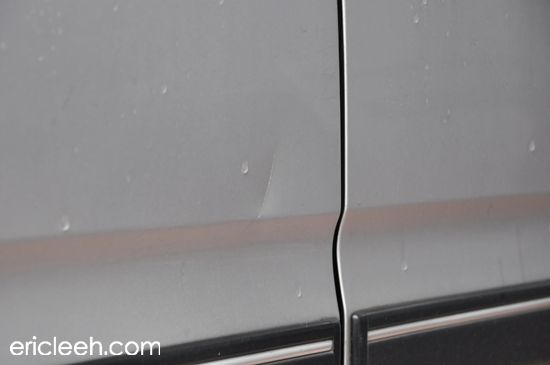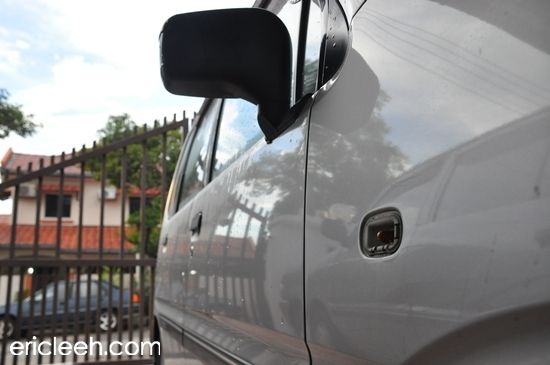 And I just realized my turn signal indicator's cap had came off. Not sure when but I just realized it THIS MORNING when I took the picture for this blog post. So I now had to get a new one to replace it. See what I told you about how stupid things tend to happen to my car these days? See how my car is so pimp worthy?
I am not sure how the guys at Xpax gonna help me with my car IF I win. But here is a few ideas that I have. My car has a lot of potential in becoming a nice ride. Why? Because I watched Pimp My Ride and I know. First off, I would like a very loud and eye-catching color for my ride. I am thinking Bumble Bee inspired color. A bright vivid yellow with some black highlights on it. Like this for example.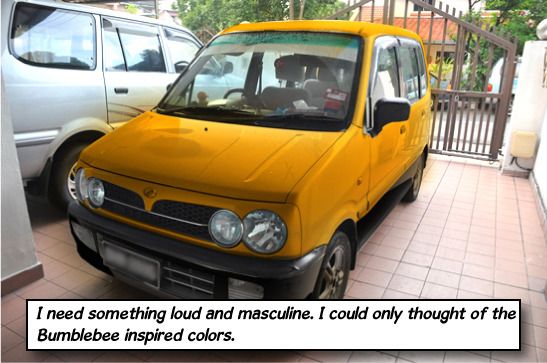 Now with it, I can be the attention of all chicks and also the envy of all guys. I can now laugh at the guys right in front of their face.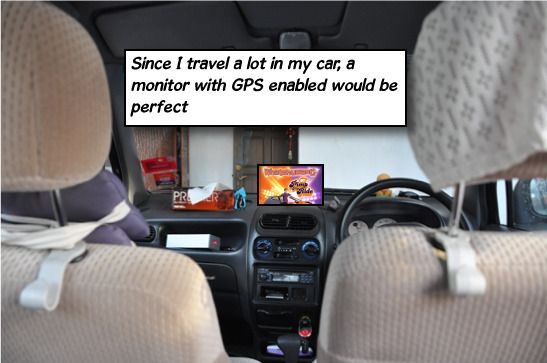 As a blogger, I travel a lot in my car and very often in unfamiliar places. I had to borrow my dad's GPS if I wanna get anywhere because I sucks at looking at maps. It would be awesome to have a monitor with GPS installed in my car. I can even watch some videos when if I were to wait for my office to open or simply wait for anyone (actually Caroline the most) in the car. I need not to rot and grow mushrooms.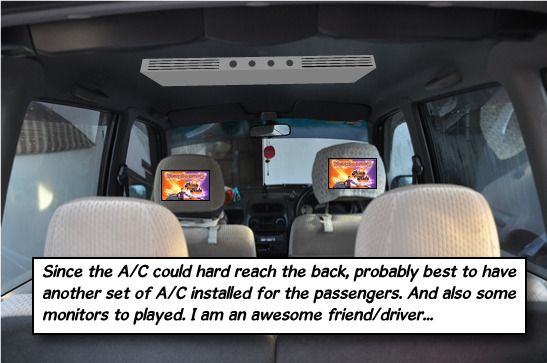 The air conditioned system in my car is weak. I could only decide to either have it cool me and the front passengers down or my friends at the back. Most of the time, I would have my butt sweating and then my friends at the back having all the air conditioning. And they still have the balls to tell me my A/C is not cold enough. Damn it.
Since I am an awesome friend as well, I would want monitors installed on my backrest so my friends can enjoy them. And if I were to be a passenger, I can watch them. (I am pretty sure when this feature is on, I will be the passenger most of the time.)
Well, that's all for today! Hope you enjoy reading my blog on this. So what are you waiting for? Join the Whatchuwant campaign and have a chance to get your car pimped out!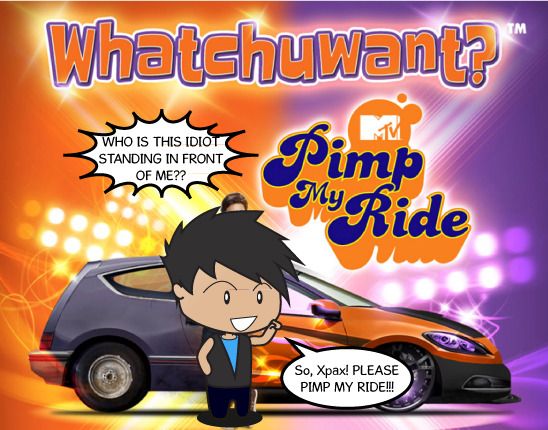 Related posts: