For those who don't know, I'm an event 3D designer. Most would have thought that I am a graphic designer based on all the illustrations that I had done on my blog but that is not the case. There is a difference between a 3D Designer and also Graphic Designer. I've done a fair amount of 3D works which you can see some of them on my online portfolio (which is incomplete by the way) at my Coroflot profile. And if you are wondering if it is the same thing, no it isn't. 3D Designer and Graphic Designer usually have different concept of visualization in terms of design mostly due to the way we work.
But since it is for a Macbook Pro and also may be an iPad mini, I decided to give this contest by Nuffnang a shot.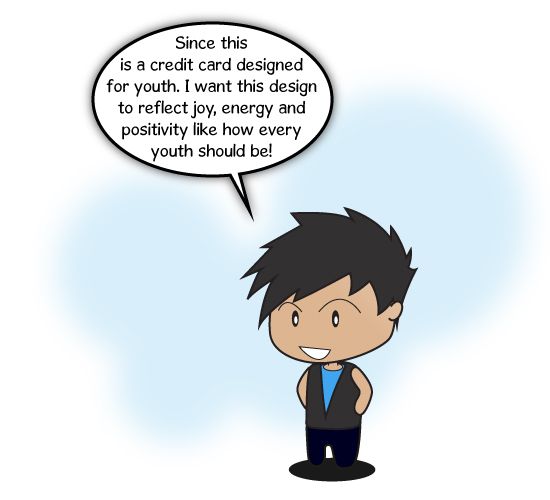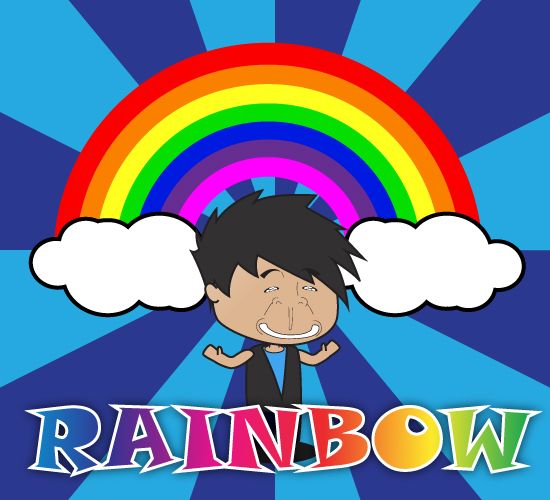 Youth is often being depicted as the future of a country and is this case, probably the future of any banks as well. I like to believe they symbolize hope for the country and basically the progress of the world. Hence, my theme and also name of the card as Rainbow. The reason why I chooses the theme and name Rainbow is because the existence of rainbow itself is often used to depict happiness, hope and positiveness. Since it appears usually after a long gloomy period of rainy session, rainbow symbolize hope and good luck since the ancient times.
The element of rainbow is often used by dramas, movies and animes to enhance the element of happiness after some epic struggle between the hero and the heroine. The same reason why I wanted to use this name and theme as well. I want to portray the youth as the hope, future and everything positive possible through the design of the card.
A rainbow consists of 7 colors and these would be the exact elements I would be using on the card. I want the card to be as colorful as possible as it reflects the joy and burst of energy among our youth today. Even in terms of color definition, I believe the rainbow colors have all the definition suitable for youth. Here's some of the example.
1. Red = Passionate
2. Orange = It represents enthusiasm, success and creativity
3. Yellow = Happiness and intellectual
4. Green = Fresh and energetic
5. Blue = Calm and confidence
6. Indigo = Spiritual mastery
7.  Purple / Violet = Wisdom and Independence
After some lengthy explanation for the name and theme, I will now present you the design of my "Rainbow Card". Nope. It is not the picture above with my stupid avatar's face on it. This is the one.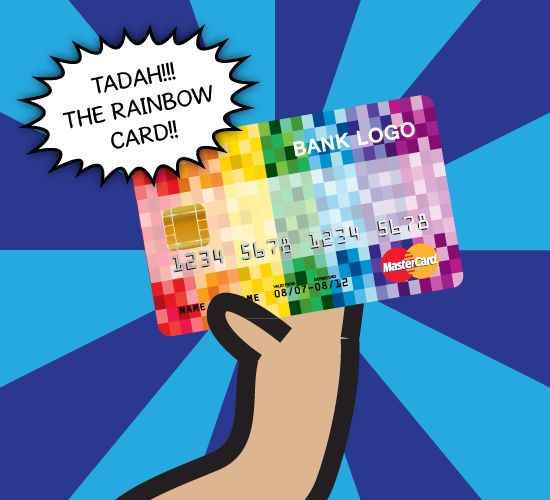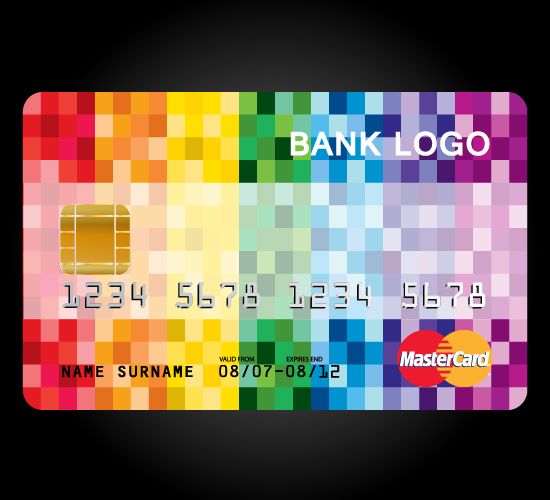 It would definitely be boring if I only uses a series of 7 colors in the design and call it colorful. Which is why I uses a spectrum of colors of each spectrum of color. For red? A spectrum of red!! And so forth. These array of colors would help to represent individuality. There are so many different individuals among youth and each with their own ideals. Same like the spectrum of colors, there are just so many types of red. Which do I use? Which would be ideal? I would say all of them. Each have their own ideals and so is our youth. So hence, I dedicate this design to the younger generation out there since I'm already old.
That's all for my post today. Sorry if I bore you but if you did eventually manage to read until here, let me know what you think of it. Good or bad, it would prove to be constructive.
Related posts: