So it's a Sunday! And there is a post! This is all due to contest rule obligations which the dateline is today of course. *cough* Pardon me for being such a last minute person most of the time but Pokemon Black 2 has been super awesome to me. For those who missed out my previous two designs, feel free to click on the links below. If not proceed to read on for my third design. I make it a little bit entertaining this time. (kiasu-ness mode on since so many of the post have stories element in them. HAH!)
So what is the major problem in owning a credit card? I bet there are tonnes of reasons out there but there is one problem that I believe would annoys the heck out of any new credit card holders. This is the scenario.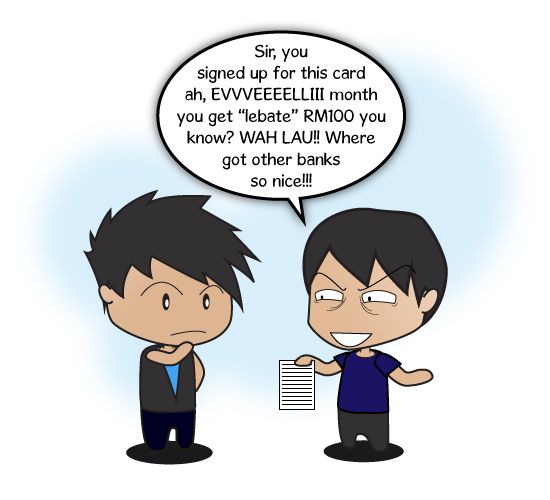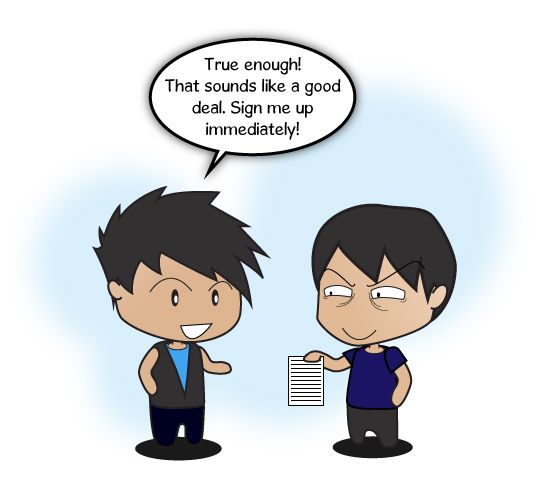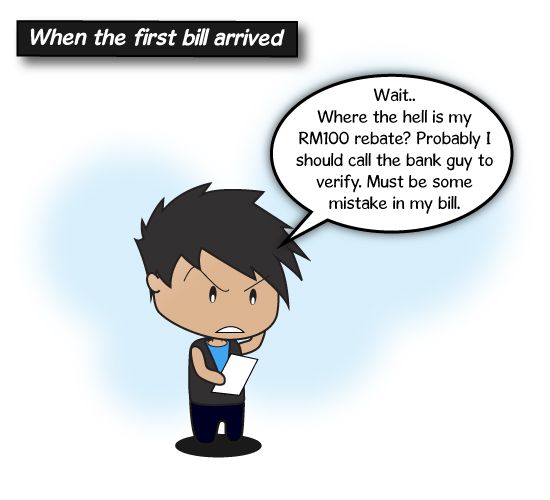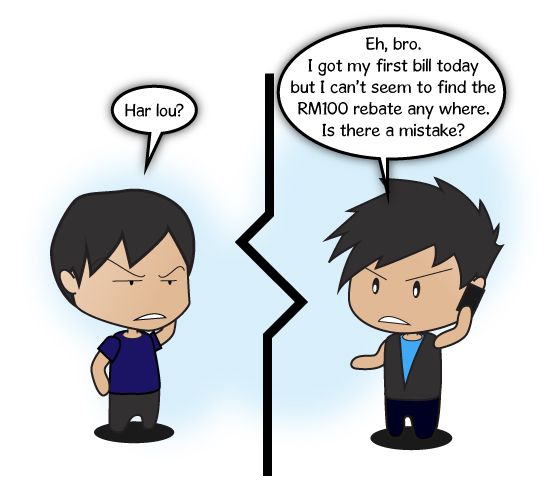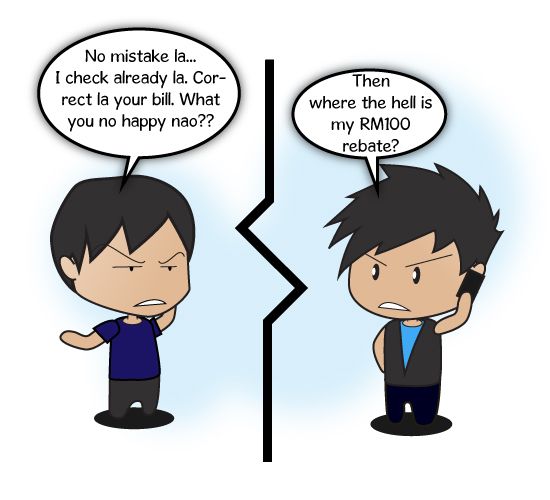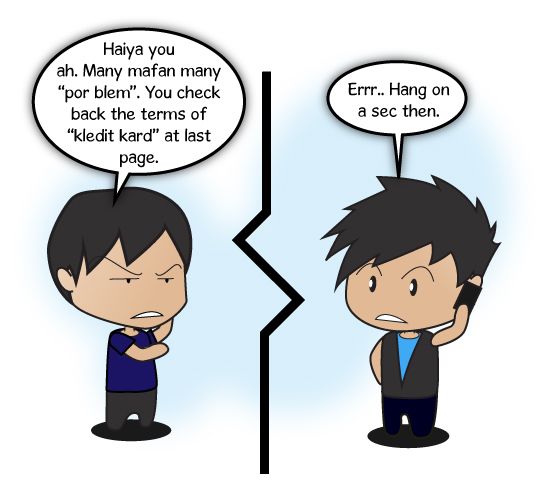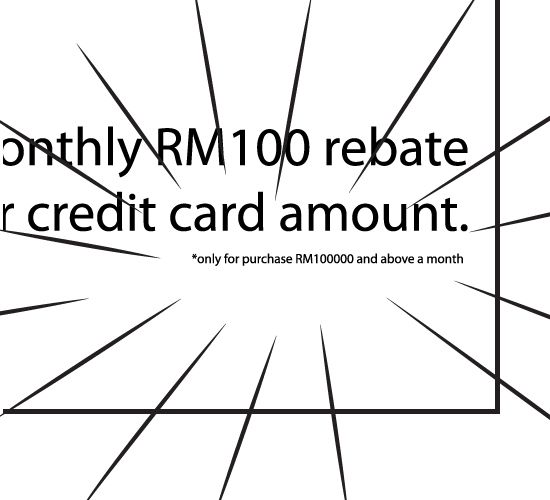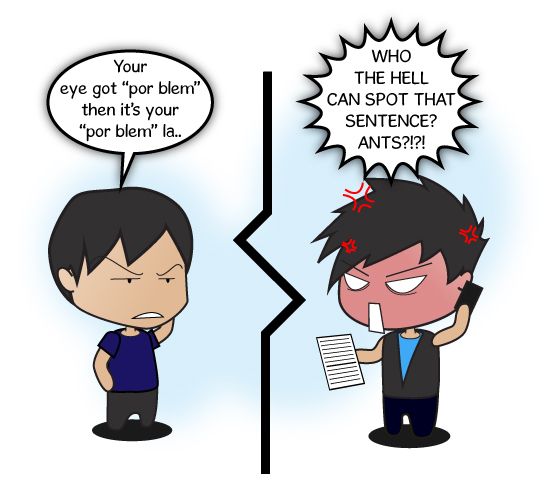 Yes. One of the things that annoys the heck out of any new credit card users would be hidden charges or hidden terms and conditions. In order to get more and more consumers, credit card salesmen often omit the important details while hard-selling all the benefits of owning the credit card. Like the situation above, you could tell you that you can have a rebate up to RM100 a month, which is A LOT for any basic credit cards but they conveniently leave out the important details such as minimum spending on the credit card. I was once approached by a credit card saleswoman hard-selling her credit card and she told me I could get rebate of a maximum RM600 a month. The minimum requirement for the credit card is only RM 30,000 a month. No matter how you look at it, the credit card seems too good to be true. After rationally thinking and going through the brochure several times, I found out that the spending for a rebate of RM600 would amount to RM18,000 A MONTH. True story but I am not revealing what bank is that. Naturally, I declined it. The credit card saleswoman was rendered speechless by my argument and decided to just leave me alone.
Do we need our youth to go through all the bull crap and ended up paying more that what they or their parents can afford. Why do I tell you this story? This is relevant for my third design concept which I will introduce to you now.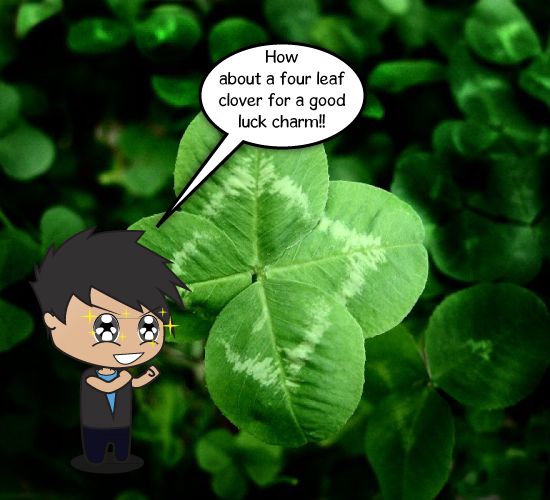 The theme for my third design of Nuffnang Youth Credit Card is "Four Leaf Clover". Four leaves clover are commonly regarded as a good luck charm around the world especially North America and Japan. It is a rare mutation of the common three-leaved clover which exists only in every 10,000 three-leaved clover. Don"t be mistaken if you think I chooses this four-leaf clover because it's St. Patrick's Day or because how it was used to taught Christianity. I am not one to labor about religion and probably that two would be the last things I wanted to be associated with this credit card design of mine.
The reason I chooses the four leaf clover as a theme is because it is widely regarded as a good luck charm and since youth would be carrying their credit card around, why not it comes with the symbol of luck and happiness? Besides that, four-leaf clover traditionally used to represent the 4 main criteria that I believe everyone should have. Hope, faith, luck and love. I believe the bank would provide all these to the youth. Helping them realizing their hope and assuring the youth that they can set their faith on them. The bank would be the catalyst of luck for the youth and that's the mutual love both side should share.
So without further ado, this is my third design for the youth credit card. I called it "The Charm".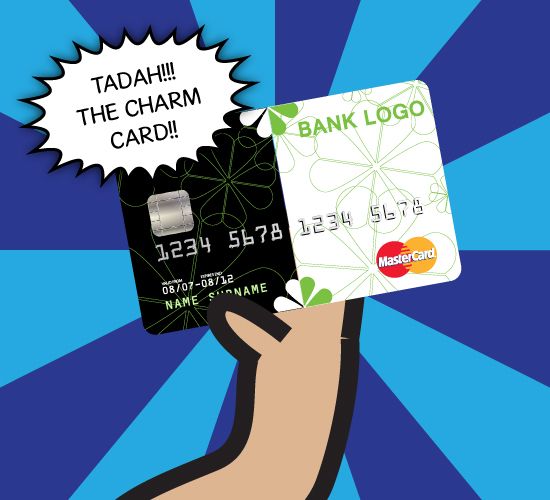 I uses the four-leaf clover pattern as motif for the entire design of the card. I wanted it to have a fresh outlook which is why I uses the colors lime green, white and black. The neutral colors of black and white is used to not only to make the lime green stand out, it also represents the bank policy for the youth. We often uses the term "black and white" to label anything to be official. Hence, it would represent that this is the official card for the youth produced by the bank to take care of their welfare.
I uses lime green lines instead of solid patterns as I wanted to maintain a more minimalist outlook and also gave it a much modern feel to it. The hip and modern design should well represent youth in character. The green usually used to represent freshness, energy and hope can as well represent the youth as they are the freshness, energy and hope of every nation out there.
This bank credit card can be the official credit card in helping to build the youth.
So you are wondering where do my initial story comes into consideration of the design? The design above is not exactly the complete design of the credit card. This is the final form of my third credit card design.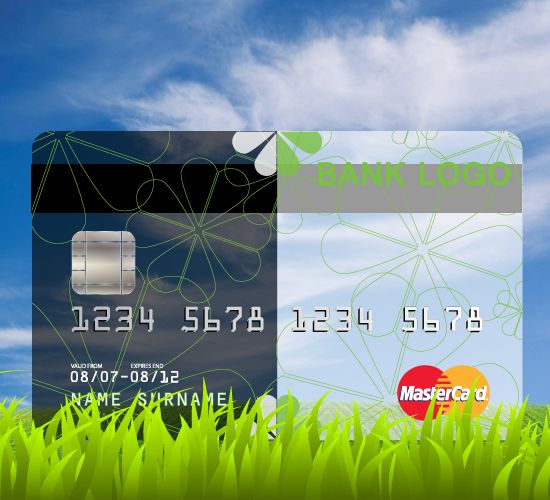 Printed in one sided black and one sided white are not solid color. They are in translucent form, colors printed over a clear card. The translucency concept is actually a pretty common theme recently adopted by many banks. It not only make the card looks much more unique and futuristic, it actually represents a certain policy which I believe every bank should have. The policy is transparency.
The bank would be transparent in how they manage the credit card and they will be upfront about all the benefits given with the card. No hidden charges, no ridiculous hidden requirements to enjoy the benefits and definitely no extra bull crap from any credit card salesmen. As simple as that. The translucent background would represent this policy of the bank and also the promise the bank could deliver to the youth.
Besides that, I make full use of the translucent background to enhance the appearance of my solid lime green four-leaf clover pattern. The background is actually only printed half black. The reason why there are some whitish background on the other half is that there should be some layers in order to make the card detectable. Some might ask why not go full transparent if I wanted to have that policy written all over the card. The answer is the practicability of the card. A full transparent card would be almost unreadable by credit card machines. Hence, the translucent background.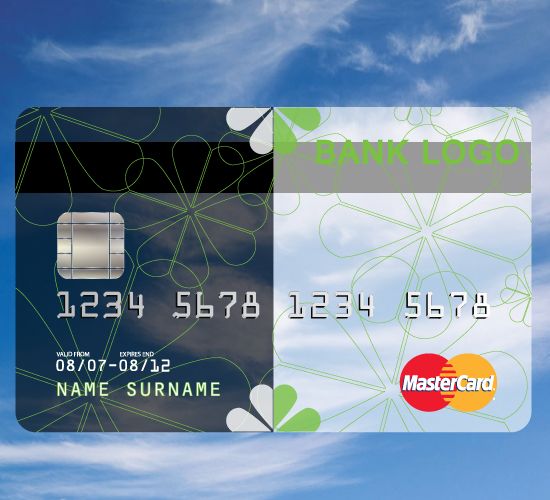 This is the clearer view of the card. So how do you like it? Do bear in mind that the sky graphics are purely for decoration purpose.
Well, that concludes my third design and also all my design posts for Nuffnang Youth Credit Card. I actually do have another design in my mind but I did not show it out due to lack of time. The design is more like a novelty credit card design anyway. So which credit card do you like best? Do comment away and let me know! Good or bad? Especially bad comments!
Related posts: