It is an incredible coincidence that today is International Women's Day this 8th March 2013 so Happy International Women's Day! Why would I say it is an incredible coincidence besides it being a Friday where I usually does my posting? It could be someone's else birthday on any other day of my postings and so on. The reason why I said it is an incredible coincidence today because I was actually coming up with a women related issues comic today. I think it is a perfect timing to come up with it although it is just some short personal experience. But here it is so enjoy!
Several days ago, me and Caroline was on our way to work and we heard the radio talking about domestic violence. Here is what happened.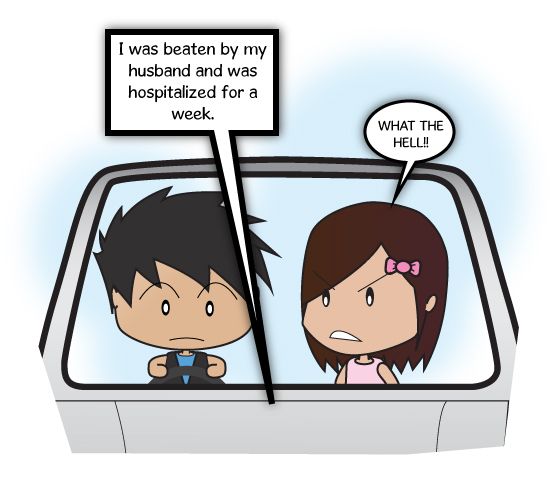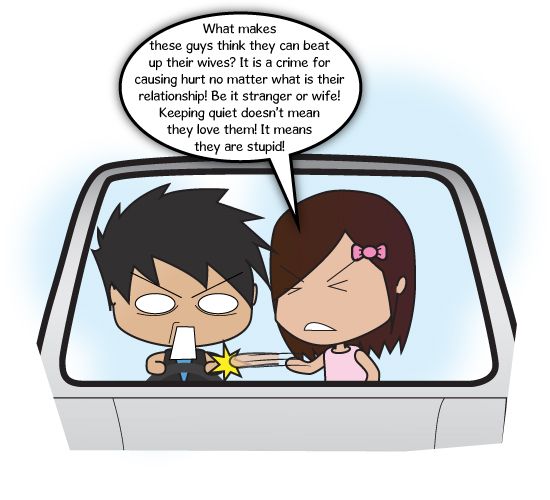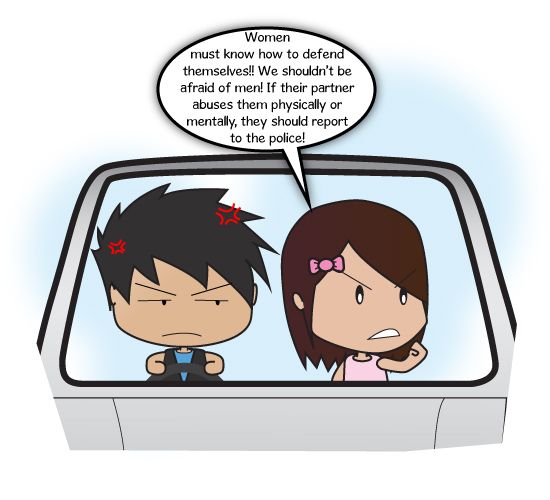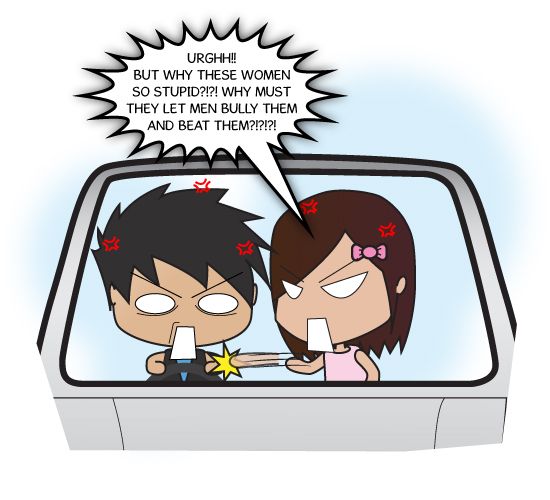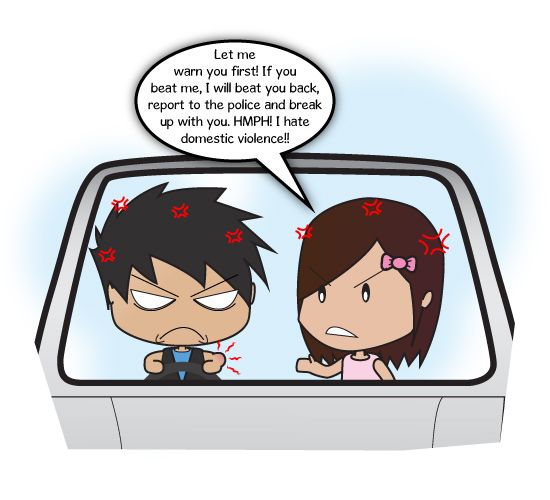 Yeap. That is what happens. Domestic violence is a pretty serious issue. It doesn't matter how long or how much you love that particular person but it is never alright to just give in to your abuser. Some people might tend to be intimidated by their spouse to even think straight. If you are afraid of doing the dirty work, get your friend or family members to do it. During that radio show, I was kind of taken aback listening to the amount of victims that actually called in to share their stories. Some actually had lost their will and actually accepted their fate. All I could say is that "fate" was brought it by their own hands because they did not went and do something about it. Seriously, people. Wake up and do the right thing. If you are not sure what is right and wrong anymore, then look around and ask. Reach out your hand and ask for help. I am sure there are definitely people who will be willing to help.
Now, can anyone spare me some medication oil to rub on my bruises?
So by ending this post, I wish all my female readers a Happy International Women's Day and may you keep fighting for what is right. Have respect for everyone and more importantly, have respect for yourself. Go out there and walk with your chest held high with confidence! (ok that doesn't sound right but still it should be an incredible sight for me). So have a nice day everyone! And guys, on this very day, may God bless us.
Related posts: