Almost everyone of us has that one point where someone tells you to follow your dreams. Work hard towards it and achieve the impossible. Well, did your parents tell that to you? Do you relate them back with the dreams you have? What do they advise you back after realizing your dream?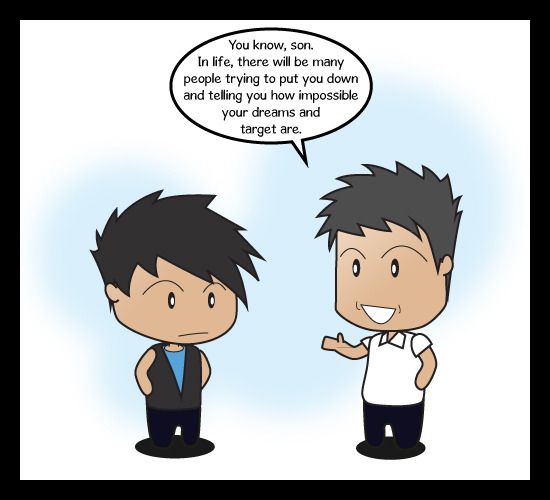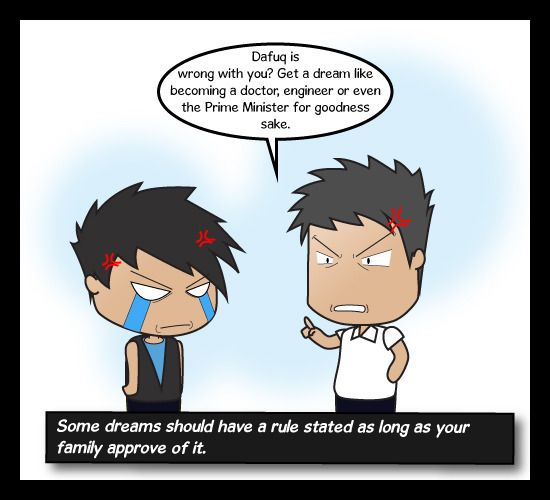 Well, did not exactly happen to me and my dad as this is an incident I heard from my friend. Most of the time, in a typical Chinese family, dreams are only being limited to what your parents wanted you to do. High Expectation Asian Parents everywhere! And being in Malaysia, this situation is so common, it is rare to find a Chinese family who isn't like that. So instead of asking "What's your dream?", "What's your ambition?", one should actually ask "What your parents want you to be?" or "You got your own dreams or are you following your parents' wishes?". If you ask me, deciding both will resort in some sort of dilemma. I know because I had been there and decided to follow mine. It is never easy to do so especially if you are from a very strict Chinese family of mine. (My family have 2 generation of teachers so what do you expect?)
So how about you? Do you follow your own dreams or your parents' wishes? Or is it so coincidentally that both of it are the same? Just comment away!
Related posts: