Hey! It's Friday! So what will be your plan for a weekend? Going for a holiday? Hanging out with friends? Working? Or lining up to buy the iPhone? Ok, that only implies to Malaysians as iPhone 5 officially launches today which is 14th December 2012. But let's forget all that and enjoy the stripe that I had prepared for you this very day!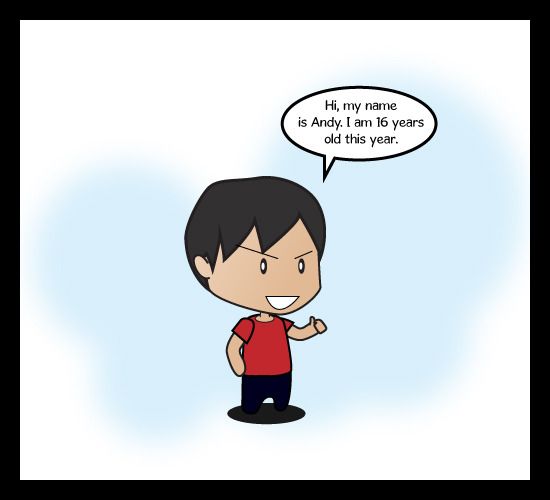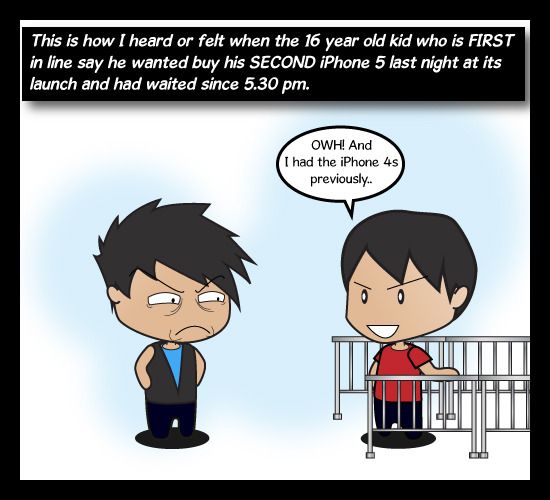 I was following Caroline to an iPhone 5 launch by one of the local telco company and surprisingly the first in like is a 16 year old kid who is lining up for his SECOND and I repeat SECOND iPhone 5 since 5.30pm. This is quite baffling because that means he already bought an iPhone 5 for himself from oversea and he wanted to purchase another one. Not sure if he wanted to sell it off or not but he is a freaking 16 year old. Which means he just reached the legal working age this year and I doubt he can earn that much to purchase two iPhone 5 within half a year. What the hell is his parents thinking?
Probably I sound like a jealous old fart which I admit at this point because imagine the amount of money I could have and spent on better stuff. This just proves how devastating Apple had came into influencing people into buying their overpriced phones. Owh! I even forgot to mention he has an iPad with him that moment. Well, at least that's what I heard.
So this is how far a parent can spoil a child? I have to say I am happy for the kid for being born to wonderful and loving parents. But then again, is this the right thing to do?
So how about you? Will you buy 2 iPhone 5 for oh, I don't know, throw at dogs may be?
P/S: This is just my personal opinion regarding that matter and I do not force anyone of you to agree with me to this. If you are bitter over my statement, I deeply apologize  because I don't really give a crap about it.
Related posts: