Yes! The comic post is early! It was actually due to the reason that with my pending workload, I am afraid that I might forget to post this up and submit it on time. Yes, it is such a pain to know that you already have jobs lining up the whole time. But anyway, enough with myself, first of all, Happy 6th Birthday to Nuffnang! It has been a 6 whole awesome years of serving the blogging community and they are still going at it pretty strong. And since it is your birthday, you want to know what my favorite album is? I do not know what kind of weird fetish is that but hey, I am more than glad to share one of my favorite albums that I actually owned despite being a notorious pira….never mind.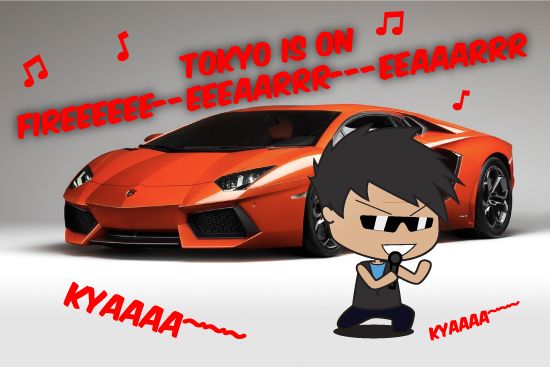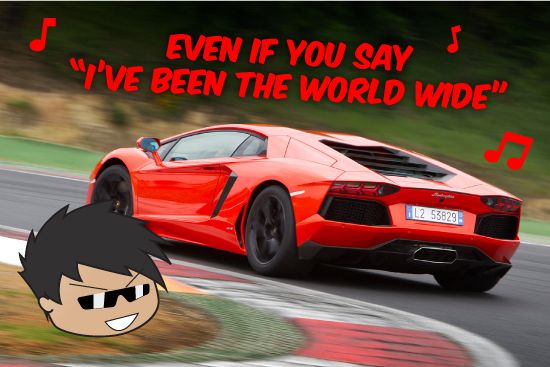 So can guess what is one of my favorite album of all time based on all the lyrics? Well, especially if you are a fan of Initial D and its songs, yes, it is one of their more popular theme song which is "No One Sleeps In Tokyo" by Dave Rodgers. Basically, I love most of the songs for Initial D for their fast tempo and electronic beats to it. Dave Rodgers basically revolutionized J-pop with his Eurobeat composition that his songs basically gain worldwide recognition. In fact, I like to believe that it is his songs that actually made the Initial D animation much more enjoyable than it is.
Of course, there are so many albums for this anime but which of it is actually my favorite? If you ask me, I would choose the "Initial D Best Song Collection 1998 – 2004 which consists of songs like Space Boy, No One Sleeps In Tokyo, Running In The 90's, Around The World and many more.
I have this album all the way back during my high school, actually I do have their VERY FIRST OST album as well but certain ungrateful friend arse decided not to return it to me. He got to count himself fortunate because honestly I don't remember who is the one whom I lend it to. FML. But if you were to ask me if this is all I listen to, obviously no. I enjoy the album from Beyond, P.O.D, Limp Bizkit, the first two Linkin Park albums, Green Day, Hins Cheung, Ronald Cheng, Sam Lee and many more. The main reason I am selecting this album is because no matter how long it is, I never really did get bored with the songs over there. That's the reason I am sharing this.
And imagine this, driving my Lamborghini while listening to the beats of Eurobeat and how damn awesome is that? I felt like I am Takumi Fujiwara racing and letting everyone behind me having a taste of my specially cooked dust. That is how awesome it is to listen to it while racing in my Lamborghini!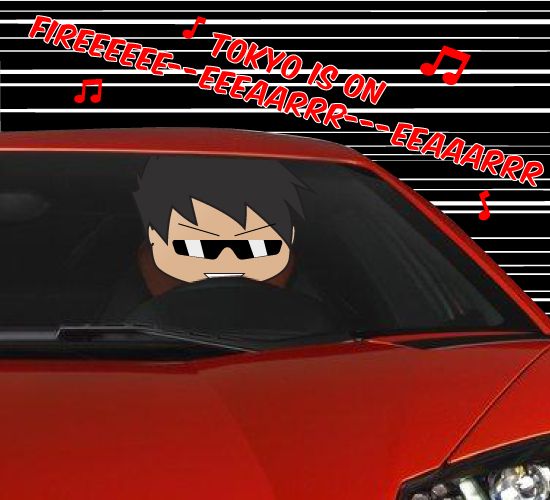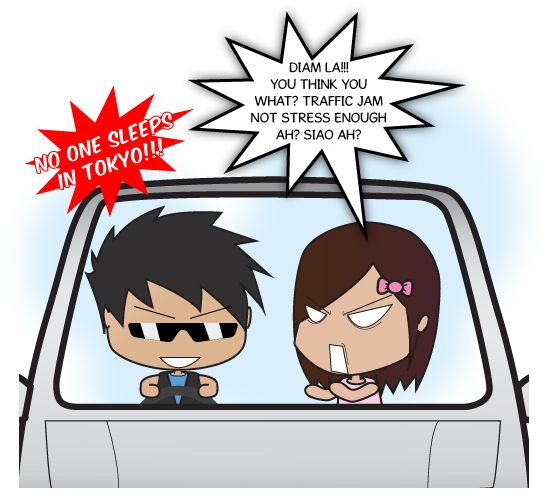 Ok fine. I don't own a Lamborghini but at least that's how I felt like when the album is on and I am in my shades. Screw you if you judge me!
So what are the songs that I'm gonna pick for NN Stickman's birthday? If you hate my favorite album above, I am sorry to break this to you that I couldn't annoy the heck out of you. Damn it. BUT, I think since it is a birthday, I should include some really upbeat music for this party. What is a party without upbeat music? Definitely not Nuffnang's party.
Now I know definitely there will be songs from One Direction, Lady Gaga or Justin Bieber. OR Gangnam Style *rolls eyes* or even Harlem Shake *eyeballs backflipping*. I hope my songs would be something fresh. Actually I had a feeling that probably I will be one of the few rare ones that will get groovy with my selection. Heck, I am not even sure if everyone actually know the songs that I selected. But here goes.
1. Mambo No.5 – Lou Bega
2. U Can't Touch This – MC Hammer
3. Gettin' Jiggy Wit It – Will Smith
4. Scatman (Ski-Ba-Bop-Ba-Dop-Bop)- Scatman John
5. Nod Ya Head (Remix)- Will Smith ft Christina Vidal n TRAXX
Boo Yah!! These are definitely some of the finest 90's dance hit except for Nod Ya Head which is much newer.  I am not sure about you, but these 5 songs had to be played to make a party much more fun ESPECIALLY Scatman and Gettin' Jiggy Wit It. So before I end this post, a very Happy Birthday to Nuffnang and more awesome years ahead for you!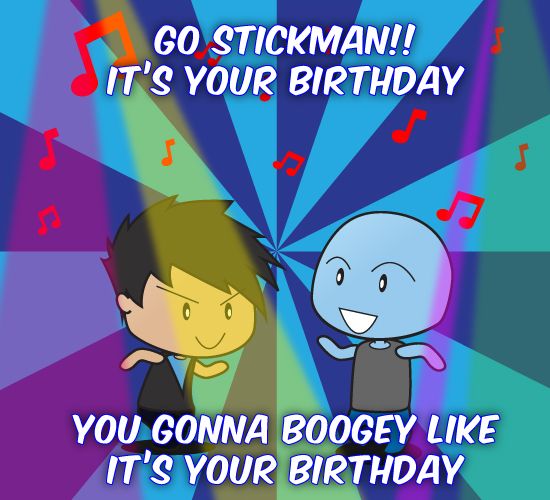 Facebook: http://www.facebook.com/leehuangshi/activity/10151346494514472?og_perm_src=OPEN_GRAPH_SINGLE_STORY
Twitter: https://twitter.com/ericleeh/status/305652147998035971
Related posts: