Hey! It's Tuesday! It's been a very very hectic week for me surprisingly. But things had been looking up lately. There are many things in my mind that I wanted to execute and hopefully will be successful as well. But anyway, I would like to ask everyone here a question. Do you have an artist that you idolized? If you do, do you want to feel connected to the artist personally. Is yes then WHY??? This is a story of such case.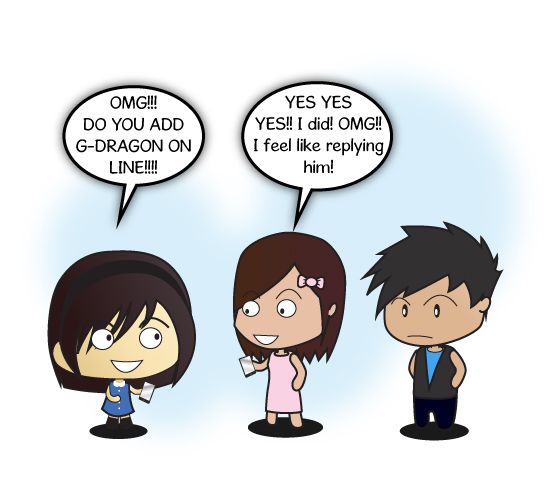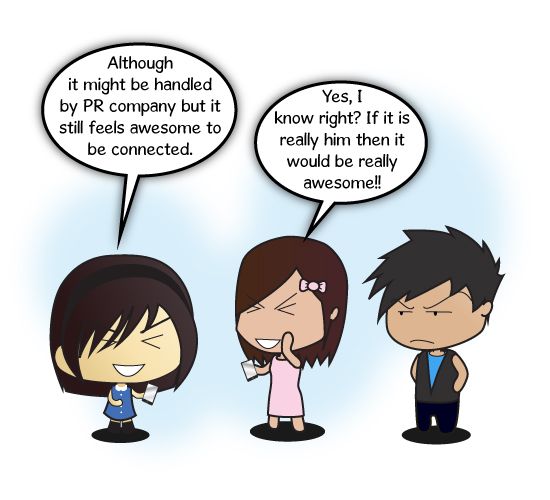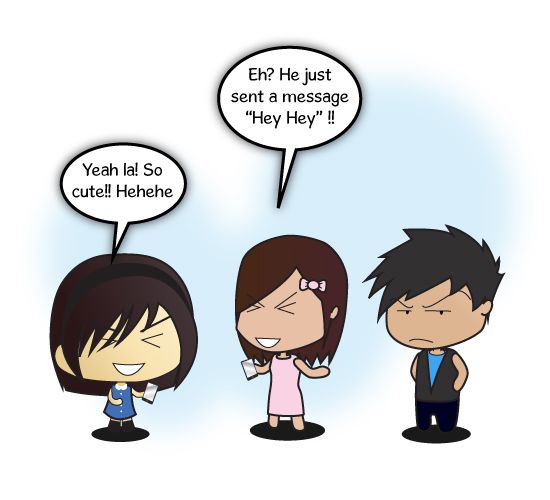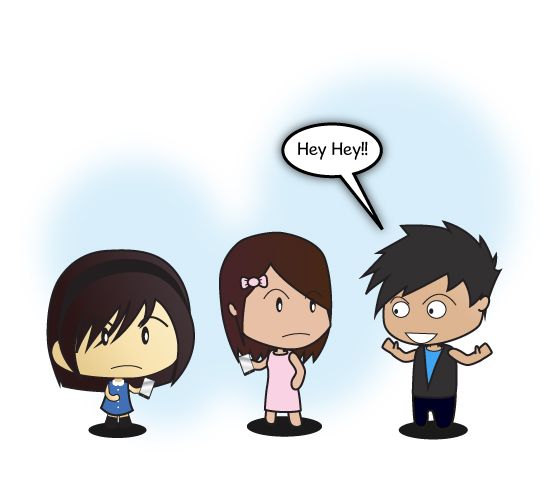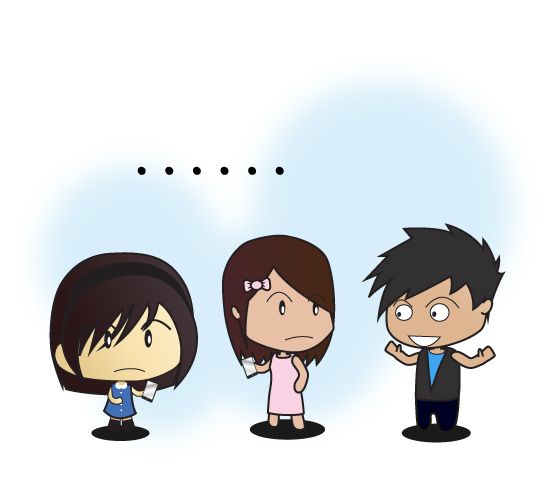 So apparently Chee Ching and Caroline recently added G-Dragon on the popular messenger app called LINE. For those who don't know who is G-Dragon or more popularly known as GD, he is a Korean idol and singer for the group Big Bang. There you go. Basically it is G-Dragon sending messages regarding his daily life or concerts or rehearsals etc through there. In a way, it sort of trying to seen a bit more personal and closer to his fans. Obviously, fans wouldn't be able to reply to him or his account would soon be flooded with endless torturous notifications.
The above scene was slightly altered for comic purposes but then again, the two of them are definitely getting  a little too excited over it. Suddenly, I felt old standing next to them.
Related posts: