Did you remember the times of your high school love? You will do something stupid just for them or actually think you had found the one? Or there was this one girl that you would never get but forever long for? How you do anything in the world just to get that one girl? However cheesy you wanna put it, there was this one incident that I had heard, that top off a lot of hits and miss in courting stage. This is the time where young teenagers fall in love and could not think straight when it comes to their crushes.
Bet this situation is rather familiar to many guys right? Do read on.


That's it. This guy literally sent a picture of his d*** to his crush. His crush was so upset that she printed out the picture he MMS-ed her and paste it on the school's notice board for everyone's viewing pleasure. Somehow, when I heard of this story, besides feeling disgusted of him, I actually pitied the guy to actually suffer this level of humiliation. He is a little on the weird side besides being a school prefect as well. But still, there is no reason to send pictures of your privates to your crush even if you have very high confidence in them. Actually, from how the girls reacted and saying how small it is, I guess he is definitely being overconfident for that matter.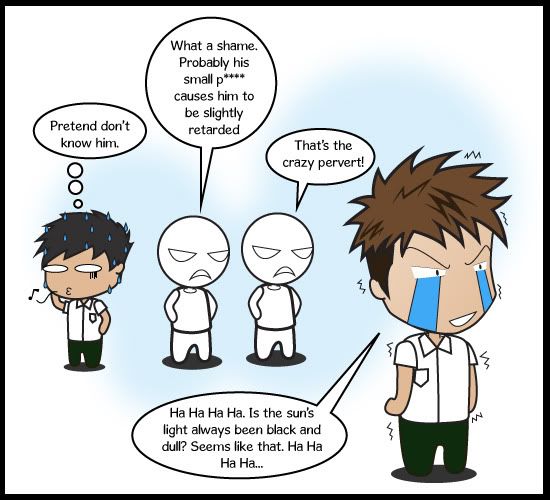 Ah.. High school. So do you have any memorable high school stories as epic?
Related posts: