So why should I be given a chance to visit Legoland? Why should Maybank give me the passes before I proceed to plaster their ATM with those "Ubat Lelaki Kuat" ads! I am such a bad ass. No, really. Here's a few reasons why I think Maybank should just give it to me the passes for Legoland!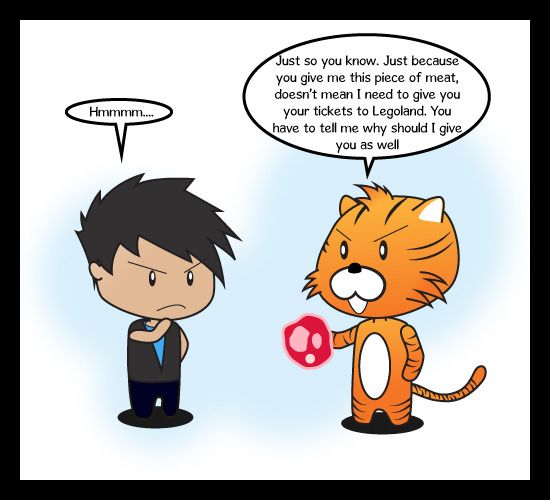 Ok. So bribery with meat doesn't work. *scribbles on notes*
Lego had brought great enjoyment to my young life. Probably because most of my Legos were given to me by my older cousins who grew out of it *grumbles*. My parents even bought a whole Lego spaceship for me once which I had fun building it and also not to mention modifying to my own liking, Imagination is infinite with Lego. Besides the great joy of building a spaceship with their passengers sitting upside down and practically uncovered to go against my Power Rangers robots, they made great weapons and booby traps for those who offended the young me decorations.
Yeap. It will be a childhood dream achieved to be finally stepped foot in Legoland. I had seen some of the attractions on Legoland's facebook page and I am thrilled if I were to given an opportunity to visit it. Enough with my interest in Lego. Here's another reason why Maybank should give me the passes to Legoland. As some people who know, I used to study in Johor. From 2008 to 2010. And during these period, I often heard of the much rumored Legoland and I am ecstatic about it.
During that time, I always have the hope of visiting it once before I graduate. The main reason is because it is near me and it would save me some transportation fees. However, I gave up hope when in 2010, Legoland was nowhere in sight and never hear anything about it at all. I dismissed it as a rumor and also probably one of those failed incomplete projects in Malaysia. However, imagine my frustration in 2012 when I read about it.
Yeap. That's pretty much my story on why I think Maybank should give me the tickets to Legoland. With the passes, I can put my frustration of not going behind me as I only need to fork money for transportation and accommodation. So what do the Maybank tiger thinks of my reasonings and also the big fat piece of juicy raw beef?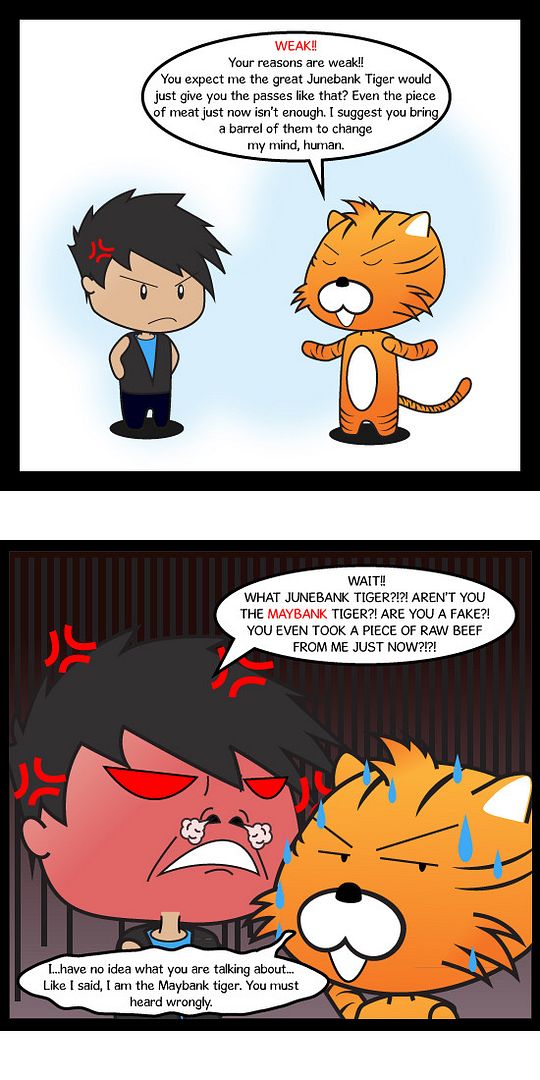 Remind me to research a person before taking any actions. I heard a tiger's private is extremely valuable. Hmmm.. *stares at parang*
Related posts: