So here I am again making another blog post making fun of my mom. I bet most teenagers in the world at the moment have this same exact statement of mine. But mine, however, I felt it is true. Not because I am being rebellious or anything like that, ok well may be a little, but I seriously think my mom enjoys pissing me off. Especially when I was still a teenager who felt trapped. This is a very common situation for me.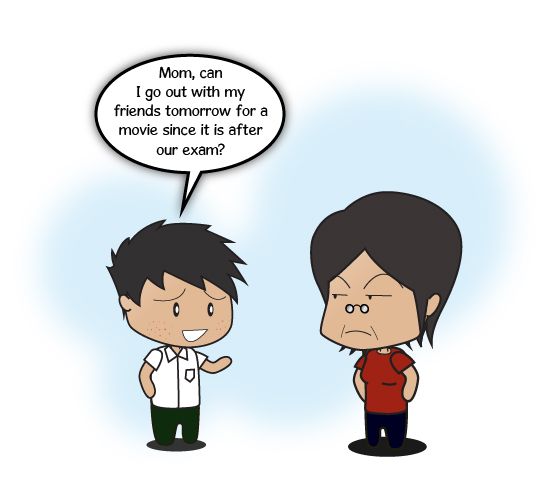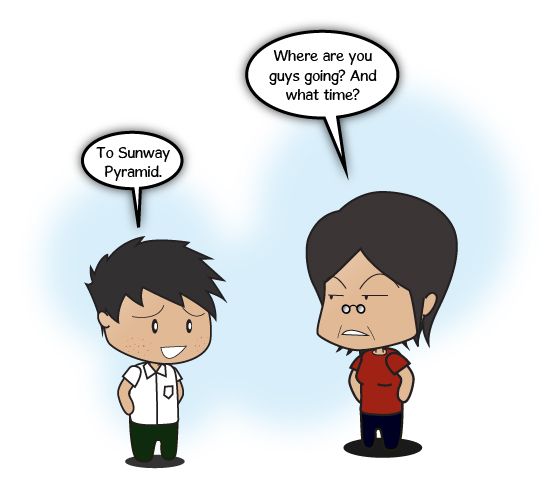 Exactly. She could have given me a straight NO to begin with but she decided to ask me all sorts of questions. If you are thinking that she is judging based on how I answer then it is a no. Because she knew all my friends who are going and even approved of them, and EVEN it is after my examination. Probably most of you would say she is strict and stuff like that, yeah, well she is. Doesn't mean you can beat around the bush tangling a non-existent string of hope? I hope this is not a problem faced by my dad if you know what I mean. This had pounded the one usable knowledge to my young mind. Women are teasers. Never jump into the ship believing them if they offer vague hopes and signs. For those guys out there, if you were rejected by your crush and your crush still leads you on, get the hell out of there you dumb arse. For women who like to do so, what's your problem!! But is this the only reason why I said my mom enjoys pissing me off? No, it isn't. The following panel will show you guys why am I so sure that my mom loves to annoy the crap out of me.
.
.
.
.
.
.
.
.
She decided to ask all "fun things we planned for the day", AN HOUR BEFORE THE DAMN GATHERING STARTED! And if I ask again if I can go, she will say "Didn't I told you no?". Then she will kept asking me about the outing the entire day, during and also after the gathering is over. My mom gave me an early education on how to deal with women who leads you on despite rejecting you countless of times. I was usually quiet and did not respond when she ask. And she get mad at me for ignoring her. As though reminding me all the fun and joy I will be missing for the entire day is her ultimate entertainment. Seriously, mom, stop. I am so glad I had the freedom now though!
Related posts: