First of all, I would like to express my condolence to the family of the recently deceased William Yau. It was a terrible tragedy and the kid certainly did not deserve this. It is plain cruel and inhuman. I would take a little break from the Fan Girls Story and write something on this case. There are many things to be derived from this case. For those outside of Malaysia or plainly ignorant about this case, you can google the name William Yau. But if you are too lazy to do so, here's the LINK for the article regarding William Yau.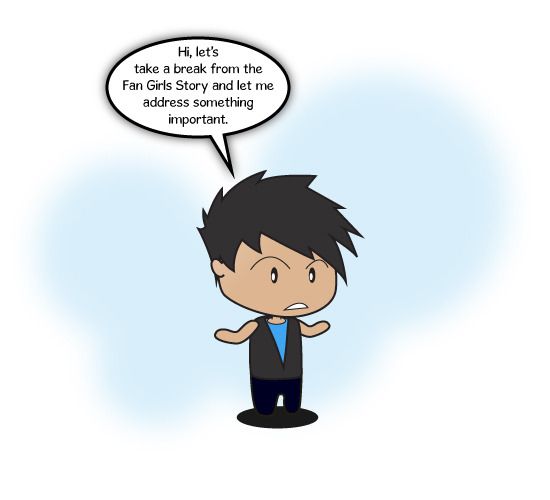 Can we entirely blame the mother for leaving her children inside the car? Can we? The mother is only a mere human being and she certainly did not expect for William to get off from the car to look for her. Having her child murdered is too big of a punishment for that offence. Little to people know, it is quite a common sight for children to be left alone for a moment in the car while the parents run some errands. This has now became the number 1 taboo that parents should not commit since the William Yau's case.
It is true that one should always keep an eye on their children but sometimes, as a normal human being, mistakes could happen. I am sure EVERYONE does mistakes as well. No one is spared from that. You see, this incident had forced parents to be over protective over their children and it is not necessary a good thing. In fact, it could actually encourage the children to be less independent on their own and would we want our younger generation to grew up like that?
So what is the main issue from all this? What is the main problem? The modern society's mentality. And how do we actually wanted to contain this contemporary madness in check?
That's right. In order to contain this contemporary madness, is public security WHICH obviously we lacked a lot. When one said the crime rates in Malaysia had dropped, I seriously contemplate whether that particular person came from the University of Mentally Insane. Robberies and theft are happening all over Malaysia. In within 9 months at my workplace, there had been more than 5 cases of snatch theft and robberies. 2 of them involved my colleagues. And THESE cases are the ONLY cases that I PERSONALLY HEARD OF. Who knows if there is more cases which I did not caught a wind on? And to make it even more ironic, there is a police station located about 10 to 50 meters away from my workplace. And yet, crime is still happening.
It is either our government had decided to list illegal motorcycle racing, snatch theft and robbery under the list of "NO LONGER CRIMES" or they basically do not know how to read. The society's madness? It is driven by the our competitive lifestyle and the sharp increase in materialist appeal. To curb all that, public security plays a main role.
How's our public security? We are more concern about stepping pictures of certain individuals than any other thing at the moment.
Related posts: