Friday! The weekend is coming and my work like never ends! Had so many things to draw! That includes revamping my blog. Special thanks for Miao from akiraceo.com for attending to my constant annoyance! Anyway, I would like to ask you guys something. When stumble upon an old acquaintance, how do you normally greet him or her? Would go and just give a normal hello? Or scream and run over there like a little girl being presented with a whole set of Barbies? Well to me, normal hello is boring. It doesn't leave much impression on delighted you are to meet such person. Well, here's my story.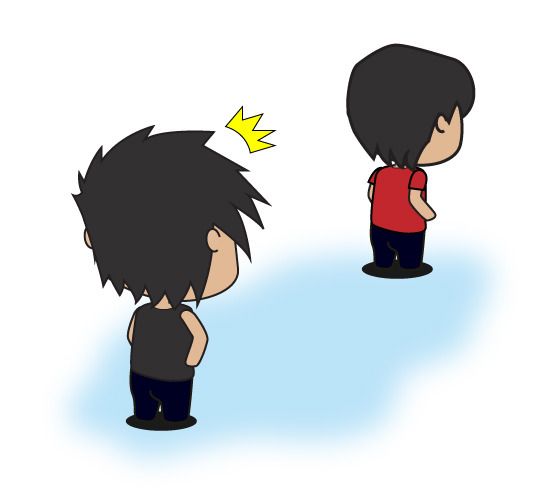 In short, I slapped a stranger's a** and approach him like a pervert looking for some "casual fun" because I thought it would be funny to greet my friend that way. Turns out they look similar with their backs as in body size, height and hair. Never again will I do something as ridiculous again.
I was stuck in there for an awkward few minutes. I realized I was wrong when I first saw his face. I pretended to know him later before going into a major "Oh My God, Sorry! I thought you are my friend because you two look similar!". Doesn't w0rk well at all. I still look like a gay dude trying to pick up another dude off the street. I saw him quickly move away from me. I waste no time to get out of there as well.
This is awkward. This is as awkward as walking in your parents room and found that your mom is doing your dad from behind and your mom is actually your dad while your dad is actually your mom.
How about you? Have any strange encounters? Nope. I don't mean casual encounters but if you do, I will like to hear them as well.
Related posts: