So finally working resumes for me. This sucks. Chinese New Year is never enough for me. A week is suppose to be a long holiday but then again, it is way too short and time passes too darn bloody fast. Worse is there will be no public holidays until May. Sometimes being Malaysians, we are too pampered with all the public holidays given to us. But then again, life goes on and I still need to keep this blog alive. Being absent from this blog equally crushing whatever that I had built up so far. So anyway, this is the comic after the long break and of course, this post is about a post CNY comic.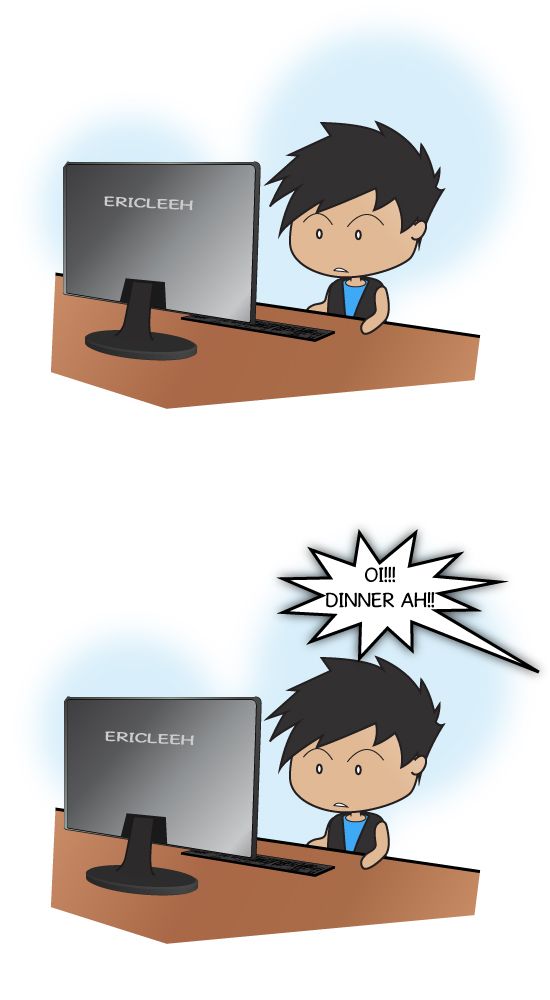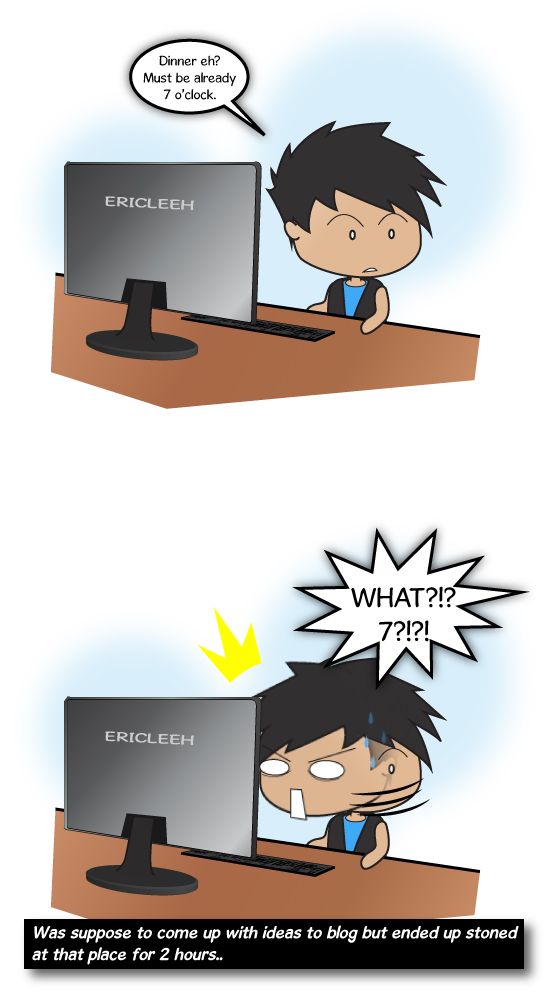 Not sure what the heck is wrong with me but post CNY blues this year had been particularly strong. I was suppose to think of some ideas to blog because the several ideas I had were planned too taxing for me to draw. Yeah. The lazy ass bug infected me pretty badly. But then again, I too wish to save the ideas I had in stored for some other time.
I was just sitting in front of the computer, doing absolutely NOTHING for the past two hours. I wasn't even sure what got into me but I just felt extremely lazy to think or work on anything. I remained in my seat and the next thing I know, two hours had passed. Looks like the idea of getting to work is slowly eating me  away. How about you? How do you cope with working with a bunch of stuff after a long break or the recent Chinese New Year. Do share with me just so I could learn a thing or two. My productivity suck donkey's balls.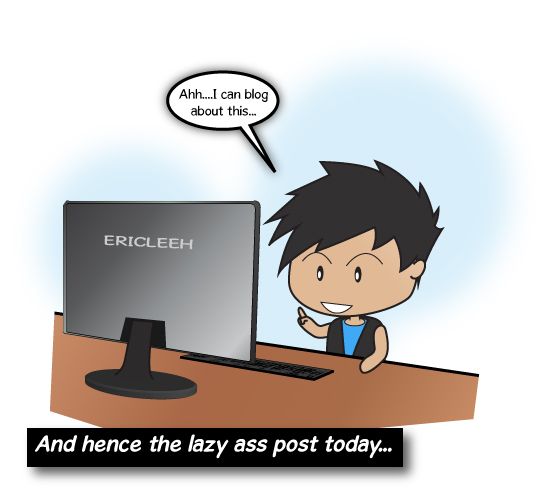 But on the other hand, stoning there gave me the inspiration to blog about. Which is this.
Related posts: