During my last post, Scumbag Dreams Part 1, I talked about how I had this weird dream that worry the crap out of me and causes me to stay awake worrying about my studies and examination. Not a nightmare. But more of a stressful dream. Click on the title of my previous blog post if you haven't read it yet. I strongly suggest you to if you haven't because this is the continuation of it. Apparently, causing me to stay awake is not the only thing that the dream affect in me. Read on to find out more.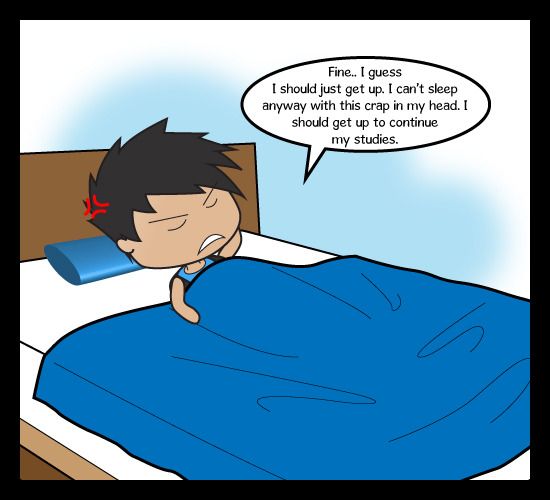 After a whole lot of time wasting on my bed, I actually get up looking at the ungodly hours and search for my book. I couldn't find my book anywhere so I was confused. Then, only I recall. What a scumbag my dream was. Not only it wakes me up and keeps me awake, it actually did it for all the wrong reason. The examination that I dreamt about was suppose to take place 8 years ago. 8 FREAKING YEARS AGO. I could not do anything but to curse myself and I should hand myself an award called "Idiot of The Year".
And the thing is, I actually searched for the book next to my computer which is the usual place I put my stuff. But the thing is, I don't have a computer of my own when I am 17. So how is it even possible for me to place it there. And to make it even worse. I actually had this dream for 3 times, and two of it, I did the same as the above which is to search for my book. If you think the only time I never get up to check for my book is the third time then you wrong because that is the first time. I now officially announce that I will lower my standard in judging stupidity.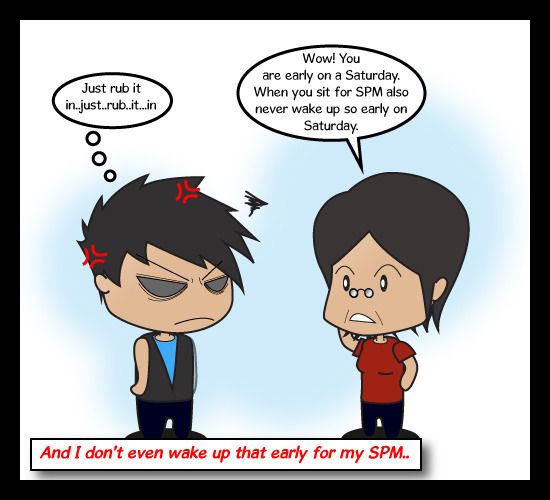 And I also realized that I don't even wake up as early for my SPM examination. I wonder what the hell is wrong with me.
Related posts: