Ever since I am young, seeing the blackboard had been a tremendous task for. I am short sighted ever since I was a kid back in primary school. Imagine that I had to convert my big lovely Asian eyes to the standard Asian eyes every time I try to look at something far. The fact that I actually hated being seated in front didn't really help me.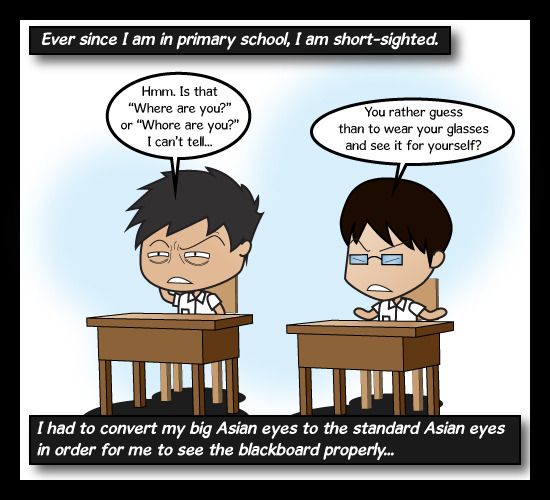 I do have glasses but I seldom wore them. Because I hate wearing glasses due to my long eyelashes. I am facing problems most Asians wouldn't dream of facing. This sucks but felt pretty good at the same time.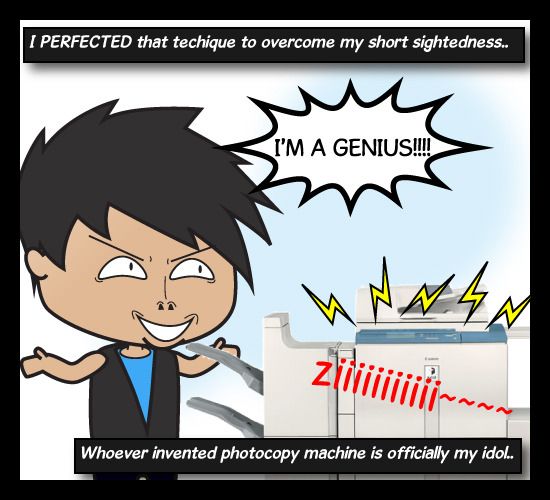 That pretty much sums up my classes in my uni days I suppose. I would often sleep or draw some random shits on my papers as I couldn't even make out what the heck the lecturers were talking about back then. Notes is pretty much all I ever need. This was the time when smartphones had not ruled our lives. How different things can be now if I owned a smartphone. I would just snap a picture and put it in my com.. Wait… I did that as well back then with my digital camera. But then again, that's pretty much how I achieved in seeing the blackboard or the whiteboard in my uni days without the help of glasses. I am proud of myself.
I guess I pretty much slacked a lot in my uni days. Somehow I felt a lot of the lessons I learnt over there would either be outdated or useless by the time I came out to work. When I came out to work, I am surprised by my ability to predict the future and I contemplated to open a crystal ball booth.
P/S: The two dudes I drew here are my victims best pals. I love to exploit you guys for my laziness you guys so much for helping me. They might look a bit similar but they are different. But they both have the standard Asian eyes unlike me.
Related posts: