Living in Malaysia, most of the time you have entertainment and jokes basically at the front page of our daily newspapers. In a way, it is some sort of a perk. If you live long enough over here, you would understand what I meant. But then again, these are some logic from certain Malaysians. Before you continue reading, I would like to clarify that I only refer to certain group of Malaysians and not every Malaysians would have the same opinions as below. If you still get offended by this post, then thank you for letting me piss you off.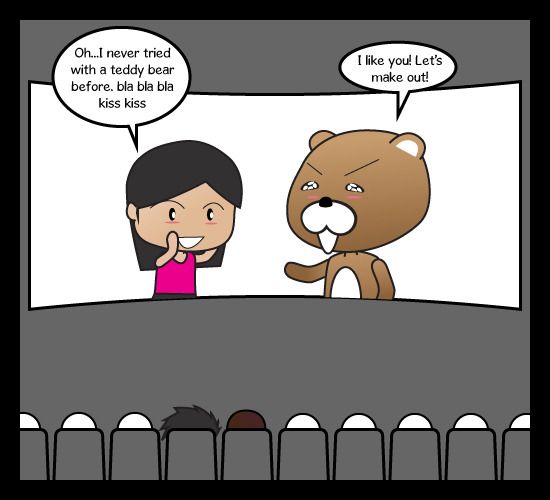 For those of you that are not familiar with the last reference, please refer to this POST OF MINE.
I can never understand the Malaysia's censorship. It is seriously as mysterious as the outer space. They allow censorship on a stuffed toy faking a humorous love making session or may be slight nudity but at the same time, they allow movies on gangsterism and even smoking weed. Those two in my opinion, are a much more concerning social problems than pre marital sex.

For those who wanted a piece of our interesting Malaysia's news regarding seeking help from "Mat Rempits" as crime fighters, here's THE LINK. I for one could not brain the logic behind having illegal street racers who are already notorious for their antics and crimes to be considered as crime fighters. Was is their strategy to make them into law enforcers so that they wouldn't resort to anymore crimes that they contributed? What's with the bullshit of saying many Mat Rempits get unwarranted brandings on them that they don't deserved? They are bloody illegal street racers who endangered the lives of many be it they commit robbery, murder or whatsoever or not.
I always mention that being gay in Malaysia is like committing the highest degree of crime. They are considered a social problem over here. That is exactly like being prosecuted before even they have a chance to defend themselves. We have mat rempits who are notorious for their criminal activities being considered as heroes at some point by some retards but the gay community who did nothing to offend them. In any other case, these people should be grateful for the existence of gay people. Because they are usually incredibly good looking, keen sense of fashion, enjoys shopping and willing to do house chores, which also means they are everything a girl would want except being straight. If they are straight, do you ugly homophobic piece of crap would stand a chance dating a girl or even get married? If you are single, then you should hate straight people more than gay people for the competition. Get your priorities right man!

So how about you? What other logic that you could think of that make perfectly no sense at all? Comment away!
Related posts: