I bet most of you guys went to a store to shop for clothes or shoes or anything, you would just hate to have the sales assistant or promoter to follow you around like an pale creepy vampire loser stalking an emo pale girl. Well, I have a personal experience of working in that particular field of work that everyone hates. Trust me, as much as you hate us following you around, we hate following you around as well. The feeling is definitely mutual. Or may be some did not feel the same way as I did. But do read the bottom situation. This actually something quite common to everyone who had worked in that field of work before.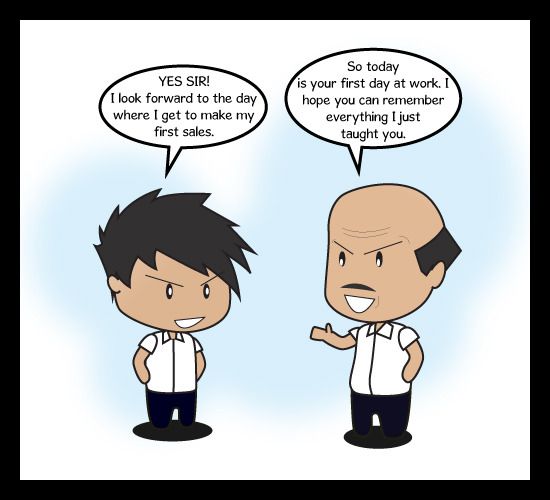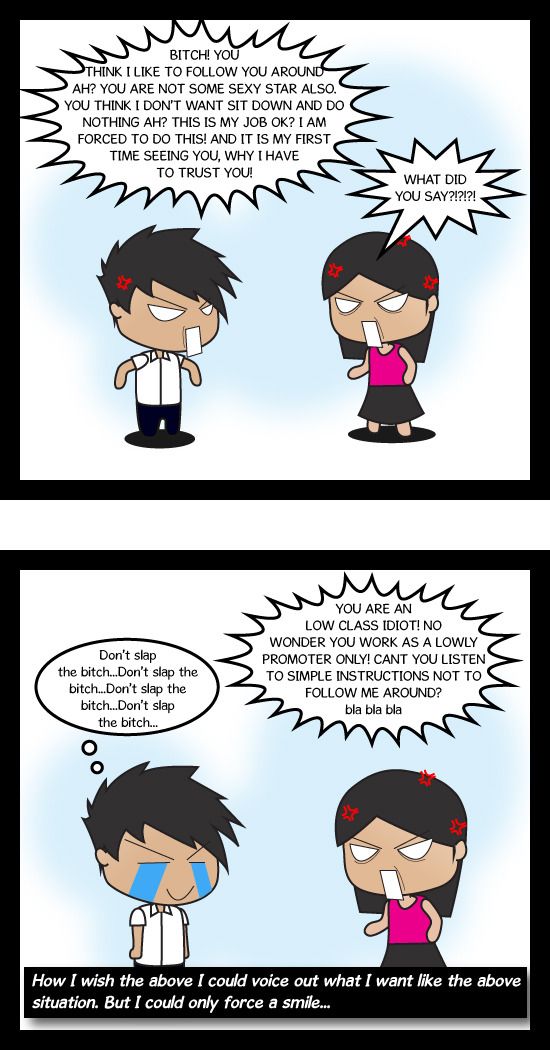 This scenario is so common back in the days that I am actually immune to people giving me looks when I am around. It happens that in certain shops, some people tend to purposely follow a customer around in order to make a sale or trying to let every other colleagues know that "THE PREY IS HIS/HERS"!! It's some sort like a dog pissing everywhere to mark a certain territory.
And apparently, working as a promoter has many interesting encounters with people. You seriously get to see people from all sorts of category and I never get bored telling them. Ok, I actually didn't even get to tell any because no one really ask.
How about you? Ever had to do something like this? Or tell me what is the most bizarre encounter that you had with any sales assistant of any form?
P/S: My apologies for not having any time to reply any comments as I am drowned with work. Hopefully over this coming weekend, I would reply most of my comments so you guys will know how much I appreciate them.
Related posts: