Hey it's Wednesday! So as I promised, a new comic post! Another story about toilet. I realized I really do have many toilet stories to be shared. So here's another one. If you wanted to read the two toilet stories that I once posted, you can click on the link below for more shitty moments!
So there's the link and now the story.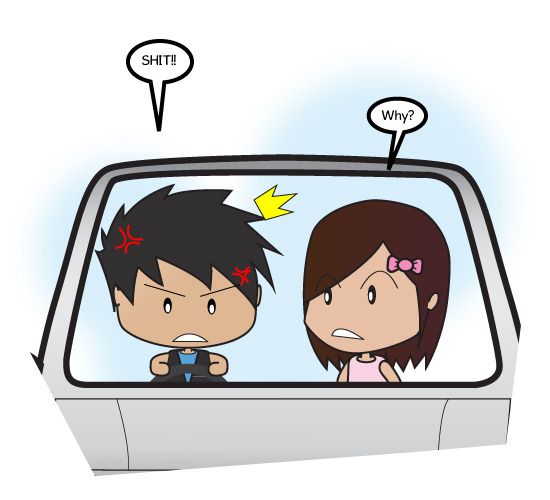 I wasn't too sure what happened to me the other day but this seriously annoys the crap out of me and it is not even literally. My urge just disappears as soon as I approached the toilet door. I didn't even proceed beyond that as I was extremely drowned with work and stuff.
I hated to have the urge to shit when I am on the road driving. To top it off, I hate using public toilets. If given a chance to shit by the bush with no one in sight but with nothing but my fingers to clean my a** than going to a toilet with filthy pubic hairs all over, I would not choose the later one. I am serious. So I usually chooses not to use it unless desperate.
I rushed all over to the office only to have the urge gone. To top it off, the urge came back during lunch time and if you had seen the toilet in that restaurant, you might vomit your week worth of meals. I swear. Dead cockroaches is a sight all too common and mild there.
And the same thing happened after that. I was working and rushing for something and the urge came. I rushed immediately to the toilet but the urge gone before I could even touch the door knob. I did the only logical thing after that.
Ok not 3 hours. I stayed in the toilet for 15 minutes but nothing came  up. This sucks. The score was only settled later that night at home.
Related posts: