Everyone in this world have different opinions regarding certain matters. Some people would think leaders who cheats and robs them around to be God and the one who sleeps around is pure trash or someone who is gay is unfit to be a leader. Or the endless battle regarding perception of religions. The battle of Android phones and Iphones. Mac and PC. The list goes on and on. Now, what it amuses me is that there are a hell lot of people out there setting guidelines of their own regarding certain things. They stereotype things and claim that it's the way things to be. Well, I don't deny that I did that too but most of the time it's just my preference. Which is why I came up with this series "What It Meant To Me".
It will be some short thoughts from me and it wouldn't really matter if you agree or disagree with me. I won't go around yelling to everyone "THIS IS HOW IT SHOULD BE, YOU NOOBS!!" or shits like that. The reason the world is fun is because everyone has a different opinions to things. Actually that's the reason why the world is such a mess at times. Anyway, for the first topic of the series is about blogs with music playing on them.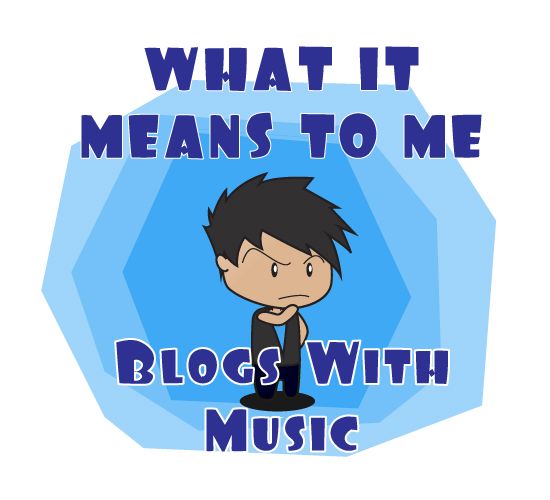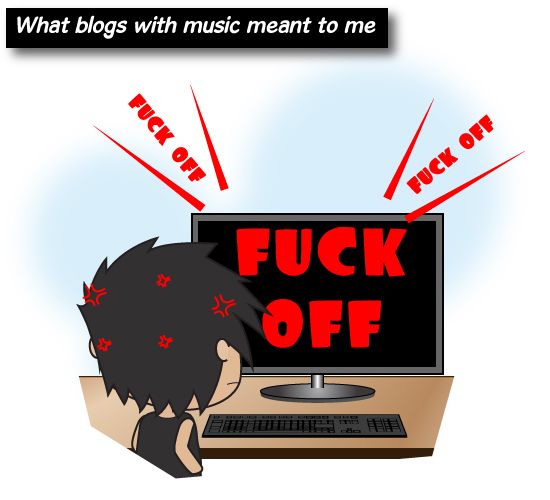 Not sure how it is to everyone else, but whenever I chance upon a blog with music widget playing, it automatically tells me that the blogger wanted me to fark off from his/her blog. So usually with haste and without much delay, I clicked the "X" button. I'm not the one who stays around when someone asks me to f-off. So if you do not wish for me to read your blog, get your own personalized f-off widget music player widget now. Actually I'm pretty surprised there are people still using it.
But anyway, it is not my blog, there are no guidelines to how a blog should be as I get that a lot from people ever since I started blogging in 2008. People had been telling me how things should be done which is weird as they are no famous bloggers themselves (not to say I am one either). I used to write only with very very minimal pictures and a lot of people are suddenly becoming famous bloggers and teaches me how things should be done. It didn't help when I mention to them that my top 5 favorite blogs of all time are all long ass post with little pictures on them. So although it contradicts a little to my words earlier on, you can insert the music player widget since it's your blog to tell me and probably only me to f-off.
Related posts: