Back in my Uni days, my mom often calls me up to check on how am I and what I had been up to. I guess that's pretty normal for everyone. As you went out to live on your own, your parents couldn't help but to call. Not only that, her calls with me are often filled with "Why Can't You" questions that could sometimes lead into arguments. Actually, she still asks that all the time now but this is one example back in my uni days.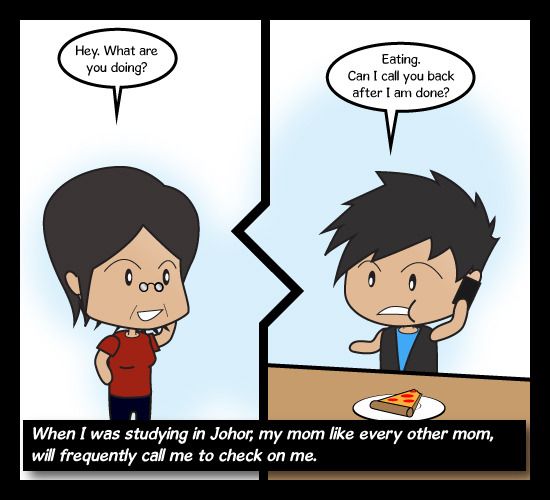 I don't know what's wrong with her obsession in calling me during my dinner time as she even rarely asked what am I having for dinner. It is till one point that she asked me "Why can't you do some other things when I call you?". Obviously it got into a small fight as I don't understand how is that my fault for having dinner at the same period of time each day.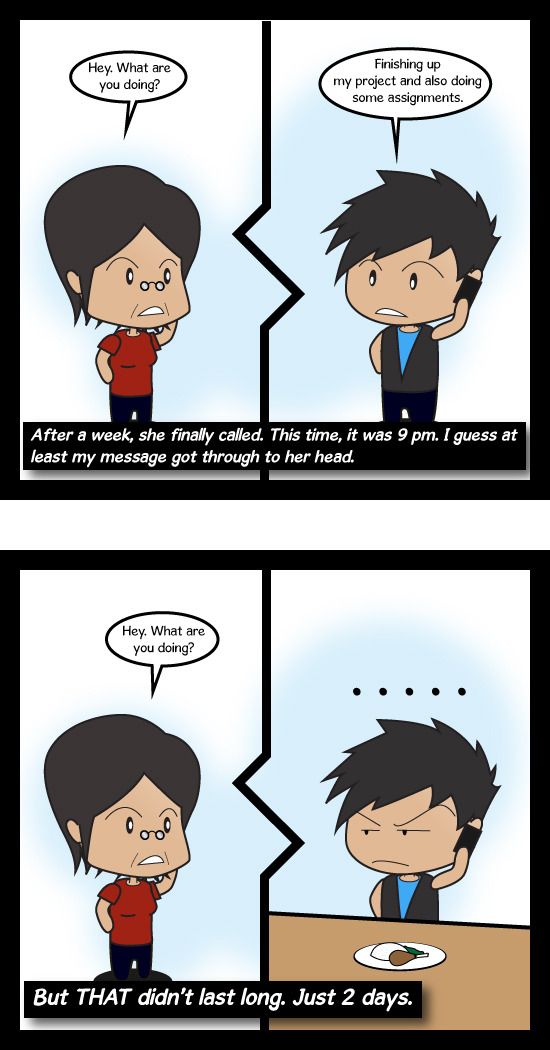 I just lied and say I just finished studying. And now she knows since she reads my blog.
Related posts: